Who Is The Highest Paid CFL Player?
Compared to its cousin from down south, the CFL doesn't pay its players nearly as well as the NFL. That's largely due to the fact that revenues for the NFL are in the billions while revenues for the CFL are, well, not. Yet, this hasn't dampened the enthusiasm for CFL bets.
Still, it begs a few questions. How much does a CFL player make? Who is the highest-paid CFL player? Read on, and we will find out who is the highest-paid CFL player, what the average salary is, and who some of the highest-paid players in the league currently are.
Who Tops the CFL's Salary List?
The distinction of being the highest-paid CFL player goes to quarterback Chad Kelly of the Toronto Argonauts. Kelly, one of the top quarterbacks in the CFL, became its richest player after inking a three-year, $1.865 million pact. That averages out to roughly $621,000 per year.
The former Ole Miss standout couldn't quite find traction in the NFL. The nephew of Pro Football Hall of Famer Jim Kelly, Chad became a star in no time. He had a rough start to his CFL career in 2022, appearing in 9 games, rushing for 6 touchdowns, and throwing for another two.
He has posted outstanding numbers as a starter this year. He is currently fourth in passing yards with 3,396, third in touchdowns with 21, and has added another 8 touchdowns on the ground. His interceptions – 11 so far – continue to be an issue, but his successes far outweigh his failures.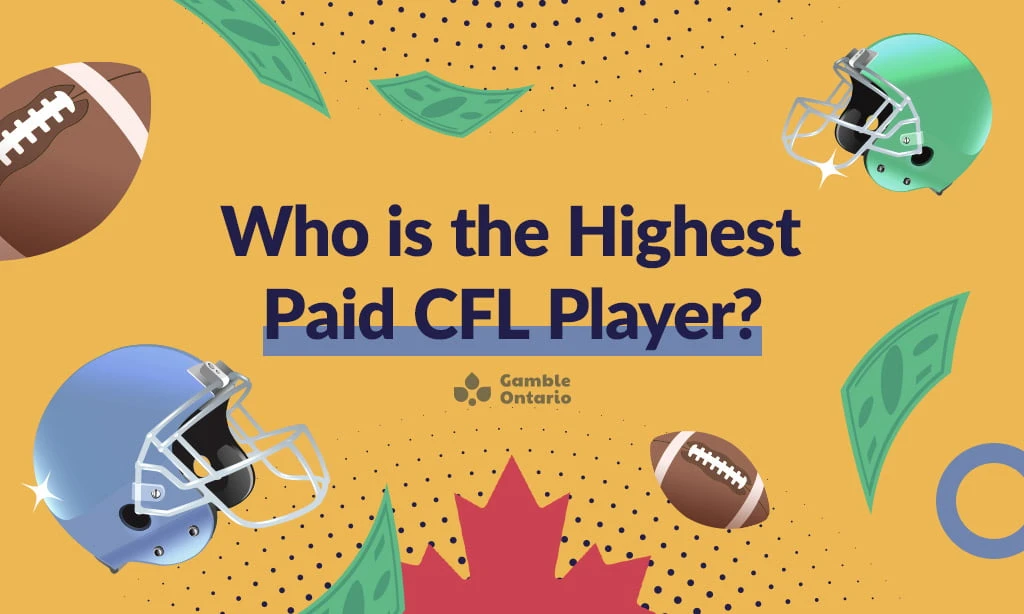 Top 10 Highest Paid Players in the CFL
Now that we know who the highest-paid CFL player is, it's time to look at the rest of the list. How much do CFL players make? Let's get into the list of the 10 other highest-paid athletes in the CFL and find out, "How much does a CFL player make?"
Zach Collaros, QB Winnipeg ($600,000 annually)
If you had asked, "Who is the highest paid CFL player?" prior to this season, the answer would have been Winnipeg's Collaros. He first came to the team in 2018, throwing for nearly 3,000 yards, but had just 9 touchdowns compared to 13 interceptions.
Since then, he has established himself as one of the premier quarterbacks in the CFL. In 2022, he had his best year. He threw for 4,183 yards, 37 touchdowns, and just 13 picks while helping to make Winnipeg one of the best teams in the CFL.
Collaros has since become one of the most consistent and best signal callers in the CFL. He puts up huge touchdown numbers – he had 29 so far in 2023 – and doesn't throw an overwhelming number of interceptions in the process. How much do CFL players make? When they are elite, they make well into the six figures.
Bo Levi Mitchell, QB Hamilton ($502,000 annually)
Quarterbacks dominate the list, especially the average when learning how much CFL players make? Now third on the list is Hamilton's Bo Levi Mitchell, who was an incredible player for Calgary for seven years before signing with Hamilton. The former CFL Most Outstanding Player was reportedly offered in the neighbourhood of $750,000 per year before going with Hamilton.
The 33-year-old has been dealing with injuries since landing in Hamilton. His numbers also saw a steep decline at the end of his tenure in Calgary. For now, he is one of the highest-paid players in the CFL, but there are questions about whether he has seen his best days.
Trevor Harris, QB Saskatchewan ($500,000 annually)
Harris has spent seven years in the CFL with Ottawa, Edmonton, and Montreal. He has been a great performer at times as well, throwing for 5,116 yards for Ottawa in 2018. Since then, he has flashed potential while dealing with injuries.
Even still, his 2022 performance – 4,157 yards and 20 touchdowns – was enough to land him a deal worth $500,000 annually. Unfortunately, his first year in Saskatchewan has been severely limited as he recovers from surgery. Harris will need to stay in the lineup a lot longer to justify his cost to the Roughriders in the future.
Jeremiah Masoli, QB Ottawa ($425,000 annually)
Like other top names on the list, Masoli began his career in American college football before attempting to make the NFL. Since 2016, he has called the CFL home, spending six seasons in Hamilton. After spot performances, he had a solid 2021, which he parlayed into a big deal with Ottawa.
Injuries continue to plague Masoli's time in the CFL. He hasn't played a full season since 2018, when he put up 5,209 passing yards and 28 touchdowns with Hamilton. When wondering how much CFL players make, it just goes to show that being a good QB can go a long way.
Masoli continues to struggle with injuries, starting just 5 games since he signed with Ottawa in 2022. When he's on the field, he has some of the best arm talent in the CFL. But his ability to stay on the field has been the biggest question mark facing him.
Jake Maier, QB Calgary ($405,000 annually)
Maier got his start with UC-Davis of the Football Championship Subdivision, putting up some pretty prolific numbers in the process. He couldn't parlay that into a stint in the NFL and joined the Calgary Stampeders prior to the 2020 season.
Maier has battled to make his name known, getting 9 starts in 2022. He made the most of that time, throwing for 2,389 yards and 14 touchdowns. He has since taken over the starting gig in Calgary and is paid well for it.
He has responded well, completing nearly 65% of his passes for 3,581 yards and 15 touchdowns. Like other top quarterbacks, interceptions are a problem for Maier, who has 15 of them to go along with his 15 touchdowns.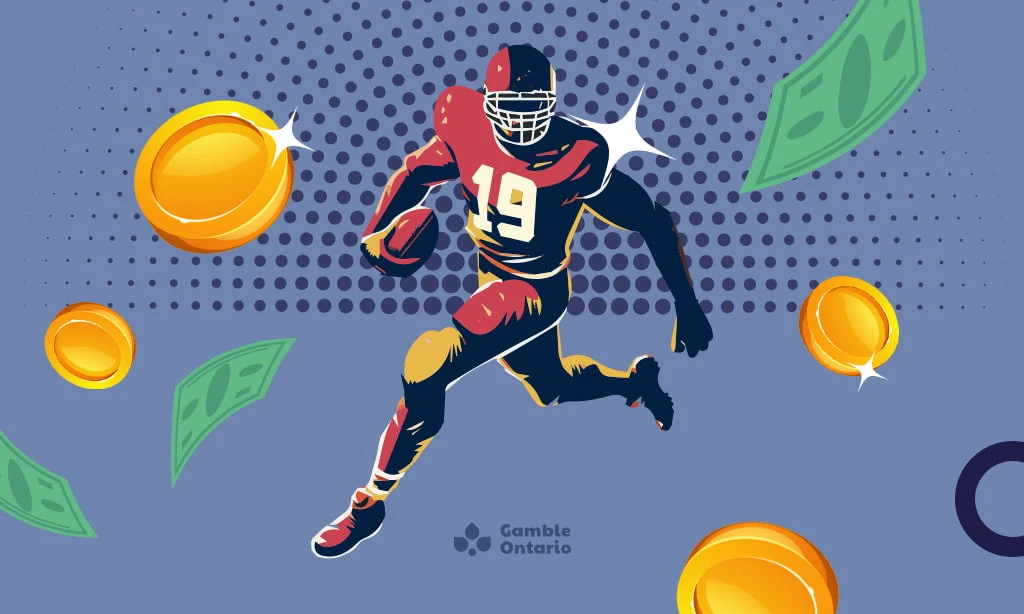 Taylor Cornelius, QB Edmonton ($392,000 annually)
Edmonton paid big-time for the former Oklahoma State (NCAA) standout. He showed flashes during one year with the XFL before ultimately landing in the CFL with the Edmonton Elks prior to the 2021 season.
He has sparked a ton of potential, partly because he is paid so handsomely. That said, the Elks have been one of the worst teams in the league, and his play has suffered because of it. Injuries have played their part as well (he had just 7 starts in 2023).
When he's on – as he was in 12 games in 2022, throwing for 2,768 yards and 11 touchdowns – he can be one of the better quarterbacks in the league. But the problem is being on the field so that he can help one of the worst teams in the league.
Cody Fajardo, QB Montreal ($371,000 annually)
The University of Nevada Standout had his cup of coffee in the NFL in 2015 – as most players in the CFL do – before making the leap to the CFL. Fajardo bounced around a bit before landing in Saskatchewan before the 2019 season.
That year, he would play his best football. He completed more than 71% of his passes for 4,301 yards and 18 touchdowns. He would have three very good years with Saskatchewan before ultimately moving on to the Montreal Alouettes, one of the top teams in the league.
His new deal will pay him nearly $375,000 per year, and he is paying early dividends. In 2023, he threw for more than 3,000 yards. That said, he has as many interceptions as he does touchdowns (10 each). If he can limit the turnovers, he can be one of the best QBs in the league.
Eugene Lewis, WR Edmonton ($320,000 annually)
One of the few non-quarterbacks on the list, Lewis struggled to find his way in college. He played three years at Penn State, posting 751 yards in 2014. He never managed to live up to his potential, with a brief stop in Oklahoma before moving on to the CFL.
Since debuting with Montreal in 2017, he has emerged as one of the best receivers in the league. His breakout came in 2018, posting 827 yards and four touchdowns. In 2022, his fifth year with Montreal, he posted career numbers with 91 catches, 1,303 yards, and 10 touchdowns.
Lewis has been having a solid season so far, though it has been impacted by injuries. As the highest-paid non-quarterback in the league, he more than earns it when he is on the field. His dynamic playmaking ability has paid dividends for him in the CFL.
Vernon Adams, Jr., QB B.C. ($285,000 annually)
Adams got his shot at the collegiate level in 2015, taking over the Oregon starting job for 10 games. He impressed but not enough to land in the NFL. Like so many others, he made the move north to the CFL and has found decent success during eight years in the league.
It would not be until his fourth year with Montreal that Adams would be given a chance to shine. He started 15 games that year, throwing for 3,924 yards and 24 touchdowns. He has since dealt with injuries and performance issues, though British Columbia saw the potential.
He signed a new deal with B.C. and has been paying dividends in 2023. In the 12 games he started, he threw for 3,547 yards and scored 25 touchdowns.
Adams has shown that he can be one of the more promising quarterbacks in the league and is living up to the deal that B.C. gave him.
Kenny Lawler, WR ($250,000 annually)
The 29-year-old Lawler got two years with the Seattle Seahawks of the NFL after spending four years with the California Golden Bears of the Pac-12. Lawler moved on to the CFL, playing with Winnipeg beginning in 2016. He didn't play a game in 2016 or 2017 and attempted an NFL comeback in 2018.
Lawler returned to the CFL for good in 2019 and did so with force. He showed great promise with Winnipeg in 2019, catching 44 passes for 643 yards and four touchdowns. He would have his best year in 2021 with more than 1,00 yards receiving.
Despite facing personal challenges, Lawler stands out as one of the CFL's most gifted players. He inked a two-year contract with Winnipeg during the 2023 free agency, securing $250,000 annually. Although personal matters have intermittently kept him out of the lineup, Lawler has impressively amassed 620 yards and 6 touchdowns in a mere 8 games this season.
Expert's Conclusion on The Highest Paid CFL Players
The CFL, while not as rich as the NFL, is packed with amazing talent. Most of the big earners are quarterbacks, with Chad Kelly at the top. Players like Zach Collaros and Kenny Lawler also show that the league has a mix of skilled athletes, some of whom face personal challenges but continue to shine on the field. As these players keep giving their best, they inspire new stars to join and uplift the CFL's reputation.
FAQs About CFL Player Salaries
Chad Kelly of the Toronto Argonauts is the highest-paid CFL player. He inked a three-year, $1.865 million deal and is having a huge 2023 season.
How much do CFL players make? Well, on average, it's tough to guess. On the high end, CFL players can make in excess of $400,000. The average estimated salary is between $70,000 and $100,000, given that the league minimum for any player is $70,000.
The lowest salary is now $70,000. Before, there were different minimums for American, Global, and National (Canadian) players. This is well below what we see in other major professional sports leagues, such as in the NHL player salaries and more.
When talking about the highest-paid CFL player, you have to talk about Kelly. He signed a three-year, $1.865 million deal with a $250,000 signing bonus. That deal is invalidated if he signs with an NFL team between December 2023 and February 2024.
When talking about the highest-paid CFL player, the top 5 in 2023 include Chad Kelly, Zach Collaros, Bo Levi Mitchell, Trevor Harris and Jeremiah Masoli.
More CFL Guides on The Most Trending Topics
5+ Years of Experience in NBA and NHL Betting
Rowan is a sports betting journalist with an established presence in the sports media industry through his thought-invoking coverage and commentary surrounding major leagues like the NBA, NFL, and NCAA. While Rowan specializes in NBA, NFL, and NCAA college sports coverage, he consistently follows and reports on every major sport in North America.
Expert On:
NHL Betting
NBA Betting
Sports Betting Odds
More info on Rowan Fisher-Shotton

Facts checked by Jake Skudder