Much Better Casinos — Casinos That Accept MuchBetter 2023
What Is MuchBetter?
MuchBetter is a flexible and innovative mobile eWallet that lets users spend, store, and receive money. While it is like many other top eWallets, MuchBetter takes security and protection to the next level through such features as device pairing, dynamic security codes, and touch ID.
Not only is MuchBetter a wildly popular payment method at Ontario online casinos, but it is also accepted at countless Canadian-friendly offshore sites. MuchBetter can be used in over 180 countries and supports 17 languages. You can download the MuchBetter app for iOS by visiting the MuchBetter website, or you can get it at Google Play and the App Store. This makes it possible to deposit, withdraw, or send money to friends and family while you are on the go.
MuchBetter Awards
MuchBetter has only been around since 2017, but the payment service has made huge strides and is emerging as the go-to payment option for online casino players. MuchBetter has earned plenty of major awards and kudos in its short existence. Some of the payment provider's most recent awards include:
EGR's 2021 Innovation in Payment Solutions Award
Banking Tech's Best Mobile Initiative of 2021
Emerging Payment's 2021 Award for Best B2C Payments Program
CNP's 2021 Award for Best Mobile Payment Solution
SBC's 2021 Mobile Payment Solution of the Year Award
With those awards and more acknowledging MuchBetter's ever-expanding trophy case, it's clear that we are dealing with a highly respectable and forward-thinking outfit here.
Advantages of Using MuchBetter at Ontario Online Casinos
One of the biggest advantages of using MuchBetter at Ontario online casinos is that it is one of the safest and most secure ways of moving money around. While security features like SSL encryption and advanced firewalls are standard among payment providers, MuchBetter has other effective measures in place, such as:
All information is protected in the cloud.
MuchBetter twins your account with your mobile phone.
Touch ID adds an extra layer of security.
Another thing that makes MuchBetter the preferred payment option for online casino enthusiasts is that it's accepted at Ontario's best gambling sites. This makes having accounts with multiple online casinos very convenient as it saves you from maintaining multiple eWallets. Much Better casino deposits are instant.
Don't forget that you can move money around using the mobile app while you are on the go. All you need is a mobile device and an internet connection. If you don't want to download the app, you can always use your mobile browser.
You can fund your MuchBetter eWallet using a variety of methods. You can use your bank account, credit card, debit card, or several other eWallets. One thing that makes MuchBetter stand out from other popular payment methods is the low fees. In some cases, it doesn't cost you anything to use the service. Also, you can earn valuable rewards and other perks when you use MuchBetter.
You will love that MuchBetter withdrawals are straightforward and fast. The top Ontario online casinos often process MuchBetter withdrawals within a couple of hours. The money is then sent directly to your MuchBetter account. You can withdraw that money to your bank account or other payment platform or access it immediately using your MuchBetter Mastercard. This handy card lets you make purchases and withdraw cash at ATMs.
Disadvantages of Using MuchBetter at Ontario Online Casinos
There is no doubt that MuchBetter has a lot to offer Canadian customers. But, of course, using this award-winning payment provider at Much Better casinos has a few disadvantages. Perhaps the most significant downside is that it does not yet support the Canadian dollar. When you sign up, your only currency options are the British pound, Euro, and US dollar. This is important because using Canadian dollars will inevitably result in currency conversion fees currently sitting at 0.99%.
Speaking of fees, using MuchBetter isn't always free. While the provider will not charge you for p2p transactions, online casino deposits, and online casino withdrawals, you will likely have to pay a fee to transfer those funds from MuchBetter to your bank account. While there are a few free solutions to funding your MuchBetter account, most methods will also incur a small charge. You can find a list of these fees on the company's website.
Pros & Cons of MuchBetter
Very secure and trusted

User-friendly

Accepted by many top Ontario online casinos
Withdrawal fees

Canadian Dollar not available
How To Get Your Free MuchBetter Account Up and Running
It is incredibly easy to set up your free MuchBetter account. You can go about this in a few different ways. You can use your desktop browser, your mobile browser, or you can download the app. You can get the app for Android or iOS right at the MuchBetter website. You can also get it at the App Store and Google Play. It doesn't matter which method you use; the process remains the same.
Open a New MuchBetter Account
To open a new account, you can launch the app or go to the MuchBetter website using your desktop or mobile browser. You can then follow these steps:
Hit the "Sign Up" button at the top of the main page. This will take you to the registration form.
Enter your mobile phone number on the registration form and create a four-digit passcode. You will then need to select your preferred currency and provide the following details:

First/Last Name
Email Address
Date of Birth
Residential Address
Postal Code
Country of Residence
Hit the "Get a MuchBetter Account" button.
You will receive a 6-digit confirmation code via SMS. Enter that code and hit "Continue."
Your account is now operational. At this point, MuchBetter will send you a link that you can use to download the app. It takes less than a minute to install and launch the app.
Fund Your MuchBetter Account
Now it's time to fund your account. Start by launching the app and logging in. Next, tap on the orange money logo in the bottom-right corner of your screen and then select the "Top Up" option. You will be asked to enter your deposit amount and then click the "Top Up" button at the bottom of the screen. It's then a simple matter of selecting a payment option. Again, you can use various payment methods, including cryptocurrencies, credit/debit cards, online banking, and other eWallets. You will also see the various fees attached to each available payment method.
Once you have chosen a method for funding your account, you can follow the easy instructions to complete the transaction. Your funds will be available as soon as you complete the deposit.
Verification
You can immediately start using MuchBetter once you have completed the registration process. However, your transactions will be limited to about $240 until you verify your identity. After that, your limits will automatically be raised. You only need to do this once, and it only takes a minute or two when you follow these instructions:
Log in to your MuchBetter account.
On the "My Balance" screen, tap on the "Verify Me" link. This will take you to the "Documents" section.
Select the photo ID that you want to use. We recommend a passport or driver's licence.
Use the "Scan" feature of the app to take a photo of your ID.
Follow the prompts to complete the process.
Ontario Online Casino Deposits Using MuchBetter Payments
Now you are all set to make a deposit at your favourite Much Better casinos. If you haven't already signed up with one, we urge you to check out our in-depth and unbiased expert reviews. This will help you find the best online casino. To make a deposit, just do the following:
Log in at your MuchBetter online casino.
Go to the banking section and select the "Deposit" tab.
Enter the amount you wish to deposit.
Select MuchBetter from the list of payment methods.
Provide any other required information.
Submit the deposit.
Your funds will be instantly transferred from your MuchBetter account to your online casino balance. You can now play your favourite real-money games like slots, blackjack, and roulette.
More Licensed Ontario Casinos with MuchBetter

+600 Sensational Casino Games
Casino App
Safe and Secure Withdrawals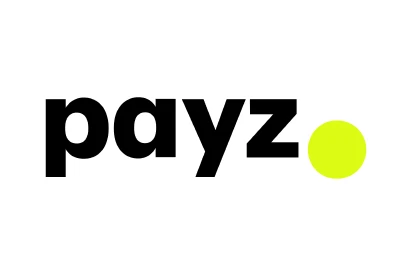 +1

This operator is licensed by iGaming Ontario (iGO) and is presented to you as it has passed Gambleontario.ca evaluation criteria according to our editorial principles. You must be +19 to participate. T&Cs apply; proceed to the operator site to read before taking any action. Play responsibly.
Withdrawals Using MuchBetter Online Casino Payments
You won some money and want to cash it out using the award-winning MuchBetter app. This is a good time to tell you that Ontario online casinos are required by law to verify your age, identity, and place of residence before you can withdraw your winnings. You will find that the process is identical to MuchBetter's verification procedure, so you know how fast and easy it is. You can follow these steps to make a withdrawal.
Log in to your online casino.
Go to the banking section and choose the "Withdraw" option.
Enter the amount of money you want to cash out.
Select MuchBetter from the list of payment providers.
Submit the withdrawal request.
In many cases, your withdrawal will be processed within a couple of hours. Your money will then be added to your MuchBetter account balance. You can use those funds to make purchases, send money to friends, or make more online casino deposits. Of course, you can also withdraw those funds to your bank account or other payment platforms.
MuchBetter Casino Payments: Conclusion
MuchBetter is an efficient way to move money to and from your online casino account. On top of being one of the most widely supported payment solutions at Ontario online casinos, it is also accepted at the best international sites. It is hands-down one of the safest and speediest options around. Let's not forget about enjoying the convenience of sending and receiving money while you're on the go.
MuchBetter also happens to be one of the cheapest eWallets to use. However, Ontarians need to be aware that this payment provider does not support the Canadian dollar, so that you may incur currency conversion fees. With that said, even the currency conversion fees are quite minimal. It's a small price to pay for the peace of mind that MuchBetter gives you.
Other Casino Payment Methods
FAQs
MuchBetter is one of the safest payment apps implementing robust security features, such as device pairing, touch ID and security codes.
Funding your MuchBetter account is easy and won't take more than a few minutes. Launch the app, top up by selecting a payment method – such as credit card, and complete the transaction. For a step-by-step guide, check out the relevant section above.
The withdrawal fees of MuchBetter are minimal and depend on your chosen payment method. However, it is of interest to you to know that there's a 0.99% currency conversion fee.
Online casinos usually process and approve MuchBetter withdrawal requests within an hour. After that, transferring the amount from MuchBetter to your bank account, for example, will take approximately 3 – 5 business days.
Casino Industry Expert - 15+ Years of Experience
Dominic is an experienced gambling industry professional of well over a decade across a variety of operational and product roles. He has launched retail sportsbooks and online wagering sites for gaming giants across Africa and Southeast Asia. Much of his content focuses on the North American iGaming scene, specifically the newly licensed Ontarian market, including casino & sportsbook reviews and local gambling laws.
Expert On:
Casino Reviews
Online Slots
Casino Games
More info on Dominic Field