CFL Stream | Where to Watch CFL in Canada in 2023
The way we watch the CFL has evolved immensely with the changes in cable TV. Whether you're a fan of the Winnipeg Blue Bombers, Toronto Argonauts, or placing your stakes on CFL betting sites, tuning into games and following your bets has never been simpler.
This guide will ensure that, regardless of whether you have cable or satellite, you'll know how to stream every CFL match in Canada right on your device, phone, or tablet, no matter your location.
How to Watch CFL in Canada
The CFL has grown steadily in popularity throughout the years. Though the NFL continues to become popular in Canada as well, the national game is the game of choice. So, learning how to stream CFL games in Canada is important for fans who don't have a satellite or cable hookup (or don't want one).
The good news is that you can pull up a CFL stream before you know it. There are ways to not only find a CFL live stream but a CFL live stream free online. This guide will give you every possible solution so that you can know how to stream CFL games in Canada ahead of the next great clash.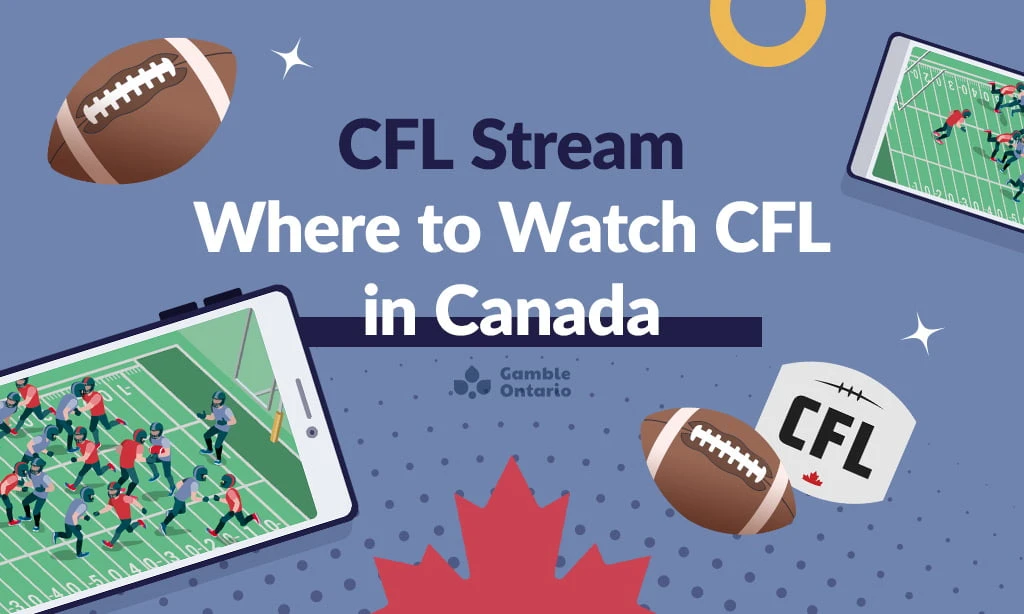 TSN
TSN is the cable giant of Canada. It has broadcast rights to the CFL after years of sharing with other networks. For those who have an available cable or satellite hookup, there are packages available that include the ability to watch CFL games both in and out of the region.
That said, not everyone is looking to pay a monthly cable bill. If TSN isn't the best option for you, then you need to know how to stream CFL games in Canada. Finding a CFL live stream isn't necessarily preferable for those who don't feel tech-savvy or like the familiarity that cable provides.
There is another cable option available for French-language broadcasts as well. Reseau des sports is available in select areas through RDS, RDS2, RDS Info, and RDS Direct. It offers CFL broadcasts to French-speaking residents in much the same capacity that TSN provides CFL content to English-speaking residents.
If you don't mind the costs, paying for cable is a bit more stable than a CFL stream. Even with a loss of internet, there is still the likelihood that you can keep watching your cable television package, though there are a few exceptions that apply.
DirecTV
Another option for those who don't mind paying for a cable or satellite service rather than using a CFL stream is DirecTV. The satellite giant is perhaps best known for being the home to the celebrated NFL Sunday Ticket in the United States for the last several years.
What some may not realize is that it is a great way to watch CFL games as well. DirecTV is great because it not only offers the ability to watch the CFL but also the NFL, USFL, and XFL games by providing access to those broadcast channels.
Perhaps the best part of DirecTV is that it offers regional sports networks and out-of-network sports packages. Users can gain access to more hockey, baseball, basketball, and CFL coverage no matter where they are located. The costs are a bit higher than a CFL live stream, but it may be worth it from a convenience standpoint.
TSN Direct
Responding to the growing need for a CFL stream, TSN stepped up to the plate in 2018 to provide an option for customers who do not have a cable or satellite hookup. Accessing TSN's broadcasts can be done through the TSN Direct service.
If you are looking for a secure way to learn how to stream CFL games in Canada, TSN Direct is going to be a great way to do so. It works as a subscription service, coming with a monthly fee of $19.99 (plus taxes). The only requirement to use TSN Direct is having an active internet connection so you can access your preferred CFL live stream.
If you have been wondering how to watch CFL without cable, TSN Direct is a great way to get direct access. You gain all the perks of using the TSN platform without having to pay for an expensive cable or satellite bill every month. The CFL live stream is quick, secure, and provides additional perks.
By signing up for TSN Direct, you gain more than the ability to learn how to watch CFL without cable. TSN Direct has all of the same programming that viewers with a cable or satellite subscription would be able to get from their regular TSN services, including every CFL game.
If that weren't enough, TSN Direct comes with access to all five of TSN's feeds, on-demand CFL content, and exclusive bonus CFL stream options. Best of all, it is available with Firefox, Safari, Edge, Chrome, Windows, Android, iOS, Xbox One, Apple TV, and Samsung SmartTV and blue-ray players through the Samsung Smart Hub.
CFL Plus
That's all well and good if you don't mind shelling out each month to watch CFL games. But what if you are looking for a CFL live stream free of charge? There are solutions available, and you don't even have to go through one of those shady sides with a million pop-up ads.
CFL Plus is through the league itself. It is a CFL live stream platform, having launched officially for the 2023 season. The goal of CFL Plus was to bring more CFL action not only to Canadians looking for a CFL live stream free of charge but to International and American fans of the game as well. Getting the option to watch the games through a source created by the league means that you know it's good.
CFL Plus allows users to watch any game within their region for completely free. The service is totally free to use, though it may not be ideal for fans trying to view out-of-market games through the app. That said, it also includes things like the Hall of Fame Game, the Labour Day Classic home-and-home games, the Grey Cup playoffs, and the Grey Cup itself.
If you want to know how to watch CFL without cable and without having to pay, this is the best option that you are going to find. It isn't the best if you are looking to watch teams and games that are out of your market, but if you want to follow your local team, it is the best solution available.
Grey Cup on Demand
It is important to note that this option doesn't offer a CFL live stream or current games. But if you are a big fan of the CFL and the history of the game, Grey Cup on Demand is a great service available through CFL.ca that can really deliver the history of the game.
Users can watch more than 70 Grey Cup games that can easily be streamed through most major devices. Fans can watch broadcasts of every Grey Cup game from 1954 to 2019 at any time and without having to pay a fee.
There is no better way to get a true feel for the game and see how some of the most historic Grey Cup games played out with your own eyes.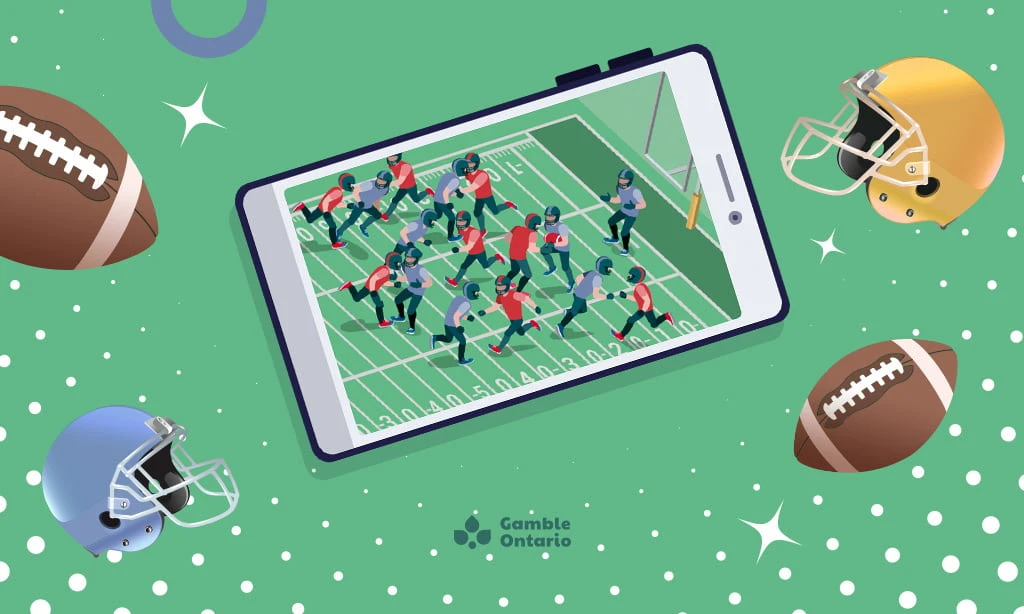 Free CFL Streams: Safe or Risky?
If none of those is really working out for you, you may feel like you are out of options when it comes to knowing how to stream CFL games in Canada. There is one final option, and it involves finding a CFL live stream free on a third-party website.
It is important to do your homework on which of those sites is trustworthy and okay to use. There are plenty of sites you want to stay away from, and not just because they have several annoying pop-ups that keep coming up all the time.
This is definitely not recommended if you can help it. But if you want to find a CFL stream for out-of-market games, a third-party site may be ideal without having to spend any money. Diehard CFL fans may be better served paying for a service like TSN Direct or settling for CFL Plus if a cable or satellite hookup is simply untenable.
FAQs About CFL Stream
TSN games can be viewed through TSN channels across Canada. For French Canadian views, RDS and RDS2 are available as well. TSN Direct and CFL Plus are also available for those without a cable or satellite hookup.
By signing up for CFL Plus, fans can watch as many games as they want so long as the game is available within that region. Games are made unavailable as soon as the final whistle with no on-demand feature available.
CFL Plus and TSN Direct are available for online streaming. TSN Direct is the best way to watch games out of the region. In contrast, CFL Plus is limited to games happening within that customer's region.
TSN streams games through its TSN Direct service. This service is available only to customers who have no satellite or cable hookup. It is available to all Canadians as a subscription-based service for $19.99 (plus tax) per month. All that is required is an internet connection to access every CFL game, the five TSN feeds, on-demand content, and exclusive bonus streams.
If you want to watch the CFL without using TSN's services, there are a few options. The best and easiest is CFL Plus, which allows access to local regional games. Hulu + Live TV is also an option because CFL games are broadcast through CBS Sports Network. That said, finding games on Hulu + Live TV is a bit challenging, and not every game may be available.
The CFL officially launched a mobile app, available on iOS and Android, in September 2016. The app doesn't offer live game streaming but has a 3D game tracker, allowing users to browse games by team and player stats and watch videos from the huge CFL library.
5+ Years of Experience in NBA and NHL Betting
Rowan is a sports betting journalist with an established presence in the sports media industry through his thought-invoking coverage and commentary surrounding major leagues like the NBA, NFL, and NCAA. While Rowan specializes in NBA, NFL, and NCAA college sports coverage, he consistently follows and reports on every major sport in North America.
Expert On:
NHL Betting
NBA Betting
Sports Betting Odds
More info on Rowan Fisher-Shotton

Facts checked by Eamon Doggett