Top eSports Betting Sites in Ontario in 2023
Discover the top eSports betting Ontario sites for 2023. In this guide, you'll learn everything about eSports and how to bet on them in Ontario. We'll introduce you to the leading licensed sportsbooks that offer eSports betting, tailored for residents in Ontario who are eager to engage in this exciting betting arena.
Top-Rated eSports Betting Site in Ontario for This Month
Rank
Top Features
Payments
Secure Link

Great odds
Live Bets
Fast payouts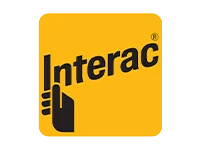 This operator is licensed and regulated by the Alcohol and Gaming Commission of Ontario (AGCO) and operates under an agreement with iGaming Ontario (iGO). It is presented to you as it has passed Gambleontario.ca evaluation criteria according to our editorial principles. You must be +19 to participate. T&Cs apply; proceed to the operator site to read before taking any action. Play responsibly.
Top 5 eSports Betting Sites Ontario
The Ontario eSports betting scene is still growing, with only a few key players leading the way. Major sports betting sites in Ontario like BetMGM, PointsBet, and FanDuel currently don't offer eSports betting, leaving the field open for others. Here are the top eSports betting Ontario sites.
1. Unibet
With over two decades in Canada, Unibet is a well-established name in the betting industry. It offers eSports betting alongside a vast array of other sports markets. While its eSports section is currently limited, Unibet shows promise in expanding and enhancing its eSports betting offerings.
2. bet365 Sportsbook
bet365, a significant name in the Ontario sports betting market, is a go-to for eSports betting. They cover over 50 global eSports events, offering bets beyond match winners, including races, handicaps, and totals. bet365 is known for its intuitive and comprehensive coverage, making it a top choice for those seeking a reliable and diverse betting experience.
3. Betway Sportsbook
Betway, renowned for traditional sports betting in Canada, has also made a name in the Ontario eSports betting market. They were early adopters of eSports, specifically dedicating a section on their website. Betway offers extensive eSports coverage and user-friendly organization of events, making it easy to find and place bets.
4. Rivalry
Rivalry is another notable name in Ontario's eSports betting scene. While it offers a solid range of match betting options for eSports, it lacks 'futures' markets, which include bets on outright winners of matches, tournaments, and leagues.
5. 888sport
888sport, a long-standing player in sports betting, has expanded its offerings to include eSports. Although the eSports coverage at 888sport isn't as comprehensive as bet365 or Betway, it still provides a viable alternative for those exploring eSports betting options.
💡 Each of these platforms offers a unique angle to eSports betting in Ontario, catering to different preferences and providing various levels of coverage and betting options. Ready to dive into the exciting world of eSports betting? Choose your platform and start placing your bets today!
What Are eSports?
eSports refers to competitive gaming on consoles and PCs, akin to traditional sports. It features teams and individual players with their own fan bases and, like any other sport, attracts bettors who wager on the outcomes. Just as with sports like basketball, you can analyze eSports matches to inform betting strategies.
The rise of eSports has offered fans numerous opportunities to place bets online on a variety of video games, significantly impacting the iGaming scene in Ontario.
One of the appealing aspects of eSports is their live streaming. Millions globally tune in to watch these events, much like traditional sports. The eSports industry has rapidly grown into a billion-dollar sector in recent years.
There are two primary types of eSports: classic games such as DOTA 2, CS: GO, and League of Legends, and sports simulations like NBA2K, FIFA, and MLS, each with their own eSports teams.
Streaming platforms like Twitch and YouTube are the main venues for watching eSports, accessible to anyone with an internet connection.
Similar to traditional sports, the most successful eSports players can earn substantial incomes, with some tournaments offering multimillion-dollar prizes.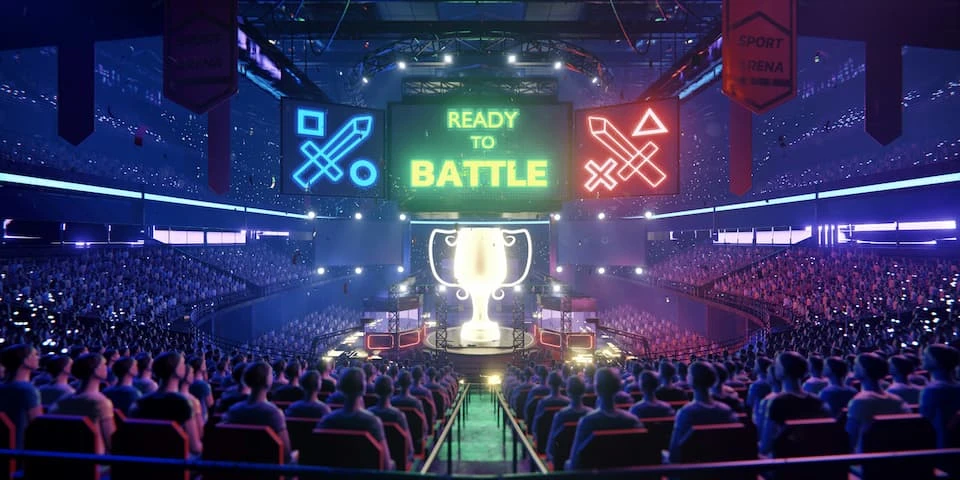 How Does eSports Betting Work?
Though it instantly presents another option for sports bettors, there are a few things to know before getting involved in eSports. First, there are three common eSports betting types to be aware of.
Social Betting: Social betting involves wagers that have been arranged between two individuals privately. Ontario eSports betting encourages social betting as a way for players to come together and share the greater eSports experience.
Real-money, fixed-odd:. Just like traditional sports betting, these fixed-odds wagers can be placed ahead of time through an online bookmaker.
Skins and loot boxes: These are often between two players and involve the wagering of skins and loot boxes, which may or may not cost money but don't come with real-money attachments like the other forms of betting.
Some eSports bets are specific to a certain game. Those games include FIFA, DOTA 2, League of Legends, and more. In those games, bettors can place wagers on who will make the 'first kill' in that match.
On top of that, there are other bet types that can be placed. Those include:
who will win the match,
who will win the tournament,
the final score of the game,
odd/even bets (guessing whether there will be an odd/even number of games won, rounds played, or players killed), and
over/under bets (bets on whether a team will score more or less than the number set by the sportsbook).
For bettors, the integration of AI in sports betting, especially in eSports, means more accurate odds and an enhanced betting experience. AI technology provides real-time data and predictive analytics, making eSports betting more dynamic and potentially more profitable. This allows informed bettors to make smarter decisions based on precise, up-to-date information.
What Games Are Covered by the Top Ontario eSports Betting Sites?
Though the selection can change from one Ontario eSports betting site to another, there are a few primary games and leagues covered.
Most major eSports betting Ontario sites will have:
League of Legends (LoL),
Counter-Strike: Global Offensive (CS: GO),
Defense of the Ancients 2 (DOTA 2),
Starcraft II (SCII),
Rainbow Six (R6),
FIFA, Brawl Stars,
Valorant,
Rocket League,
and a litany of others.
eSports First vs. Traditional Sportsbooks
When exploring eSports betting sites Ontario, you'll find two main types. Traditional sportsbooks, which include a variety of major sports along with eSports, and 'eSports first' sites that specialize in eSports betting.
The most prominent Ontario eSports betting sites are Betway and bet365, known for their extensive traditional sports markets and growing eSports offerings. On the other hand, 'eSports first' betting sites are generally smaller operations. These sites often face challenges like lower odds due to limited risk management capabilities and liquidity, making their odds less competitive compared to larger bookmakers.
Smaller' eSports first' companies are also more susceptible to market fluctuations, leading to potential issues like cancelled bets or, in extreme cases, the risk of the site going under. In contrast, larger traditional sportsbooks offer more competitive odds and are significantly less likely to face such upheavals. While their eSports coverage might not be as extensive as some dedicated sites, the stability and better odds they offer make them a safer and potentially more rewarding choice for betting on eSports.
Expert's View: What's The Future of Ontario eSports Betting?
From my observation, the eSports betting landscape in Ontario is still emerging. Despite the plethora of sportsbooks available, only a select few, primarily smaller sites, currently offer eSports betting. This is something I've noticed is gradually changing, and I expect to see a more vibrant eSports betting scene in the next few years.
Currently, without the involvement of major betting platforms like DraftKings, FanDuel, and BetMGM in the eSports arena, it remains somewhat of a specialized market.
Based on the growing prize pools I've seen in eSports events, there's a clear indication that interest in wagering on these events is on the rise. This increasing popularity could very well lead to more extensive eSports betting options among the larger, well-known sportsbooks soon.
FAQs About eSports Betting
Yes, eSports betting is legal in Ontario. Coverage varies with several major sportsbooks and some 'eSports first' sites offering it.
bet365 and Betway are the leading sportsbooks for comprehensive eSports betting in Ontario. Other smaller sportsbooks offer eSports betting but are not as extensive.
eSports odds function similarly to traditional sports betting odds, with bookmakers setting odds for each player or team, including favourites and underdogs.
eSports betting mirrors traditional sports betting. Bettors choose a team or player in an eSports event and bet on various markets, with odds assigned based on outcome likelihood.
Profitability in eSports betting depends on your betting approach and ability to consistently pick winners.
Winning in eSports betting involves using strategies to bet on markets like match winners, event winners, "first kill," etc., much like traditional sports betting.
eSports betting is not rigged through reputable sportsbooks. Caution is advised with unknown or unlicensed sportsbooks where fair play isn't guaranteed.
At Gamble Ontario, we prioritize the use of authoritative and reliable sources to ensure the accuracy and trustworthiness of our content. Besides our expert research, here are the sources we used for this fact-checked esports betting Ontario page.
8+ Years of Experience in Soccer Betting
Greg Lea is a soccer journalist specializing in Ontario's soccer betting scene. He has had work published by ESPN, Eurosport, Goal.com and more. Among his strengths as a sports journalist are live blogs, match reports, press conference papers, analytical sports articles and commentary. Since 2015, Greg has been a full-time freelancer and received Premier League accreditation the same year.
Expert On:
Soccer Betting
Sports Betting
Sports Betting Odds
More info on Greg Lea

Facts checked by Rowan Fisher-Shotton