Proline+ Sportsbook Review (Pros & Cons)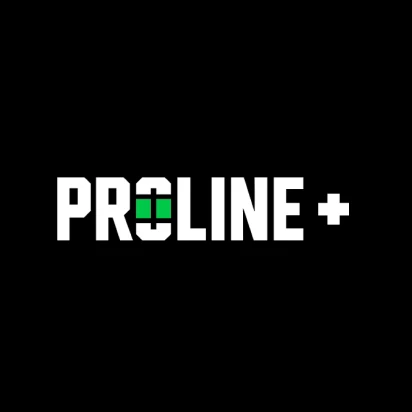 Proline+
★
★
★
★
★
4.6
This rating score is calculated by our gambling experts according to our rating guidelines to provide honest and unbiased reviews.
OUR RATINGS
User Experience
4.6
Game Selection
4.5
Withdrawal Time
4.6
Customer Support
4.7
This operator is licensed and regulated by the Alcohol and Gaming Commission of Ontario (AGCO) and operates under an agreement with iGaming Ontario (iGO). It is presented to you as it has passed Gambleontario.ca evaluation criteria according to our editorial principles. You must be +19 to participate. T&Cs apply; proceed to the operator site to read before taking any action. Play responsibly.
✅ Proline Plus Sportsbook: A Brief Overview
If you're a sports bettor in Ontario, you're probably familiar with the PROLINE brand, which can be found promptly displayed at just about any convenience store in the province. Well, get ready for the next level of sports fandom with OLG now rolling in PROLINE+, a feature-packed online sportsbook specifically designed to compete with industry behemoths like FanDuel and DraftKings.
Owned and operated by the Ontario Lottery and Gaming Corporation (OLG), PROLINE+ launched on August 27, 2021, directly coinciding with the legalization of single-game sports betting in Canada. Now, backed by OLG's trusted name and experience, PROLINE+, users can jump right into a wide range of sports, markets, and bet types without ever having to step a foot outside of their front door.
So, with PROLINE PLUS poised to make its mark on the ever-evolving sports betting industry, we've taken a deep dive into this operator to see if it can stand up to the competition.
📑 Proline+ Sign Up
Getting started with PROLINE PLUS Ontario is an easy thing to do. Let's briefly walk through the registration process step by step:
Head over to the PROLINE+ Ontario website and click on the "Sign Up" button in the top right-hand corner of your screen.
Afterwards, you will be redirected to the main OLG website and prompted to provide your email address to initiate the sign-up process.
Now, it's time to personalize your account. Choose a username, create a secure password, and answer a few security questions to safeguard your account.
PROLINE+ will then ask for some more personal details for verification purposes, such as your date of birth, postal code, citizenship, and primary phone number.
Lastly, you will need to check off your language preferences (English or French) and take a moment to review all of your information.
Once you've completed these steps, you're ready to dive into the excitement. Deposit some funds into your account and let your sports betting extravaganza begin!
💡 What Sets Proline Plus Apart From Other Ontario Sportsbooks?
PROLINE+ stands out among other Ontario sportsbooks thanks to two distinct factors:
Government-run legitimacy – As a gambling site operated by the local government through the Ontario Lottery and Gaming Corporation (OLG), PROLINE+ ensures a secure and hassle-free experience. Backed by the reputable OLG, users can trust that their funds are safe and withdrawals are seamless.
Enhanced betting experience – PROLINE+ excels with its intuitive and responsive online sportsbook interface. The live tracker display adds to the excitement of live matches, and the platform provides a wide variety of bet types, including moneylines, point spreads, Over/Under options, halves and quarters, and game props. While live betting is available, it's worth noting that there is no live-streaming option.
With its government affiliation, user-friendly interface, and diverse betting options, PROLINE+ offers Ontario residents a safe, reliable, and unique sports betting experience.
More Ontario Sportsbooks Similar to Proline+
name

BetMGM Sports
BetVictor Sports

Live streaming
Huge variety of bets
Easy site navigation

Huge variety of bets
Some of the best odds
Esports

C$10.00

C$10.00

C$10.00

C$10.00
🏆 Sports Betting Markets at Proline Plus OLG Ontario
As for sports coverage, OLG PROLINE PLUS does not offer an extensive range of options, unfortunately. While major competitors like Bet365, Betway, and BetMGM Sports boast around 30 sports to wager on, including everything from the Olympics and World Cup to more niche sports like badminton and handball, PROLINE+ focuses on just 14 core sports.
Featured Sports
Now, the good news is that PROLINE+ has placed emphasis on covering the sports that Canadians love most. You'll find basketball, football, hockey, baseball, and soccer, along with major leagues like the NBA, NHL, NFL, NCAA, and MLB, as well as various Asian and European leagues. In addition to these popular sports, users can expect to find a solid lineup of other thrilling options, including golf, tennis, soccer, Formula 1, MMA, boxing, cricket, rugby, darts, and snooker. And for those seeking a bit of novelty, you can even bet on US Politics and entertainment.
Betting Options
At PROLINE+, you'll find an exciting array of betting options that cater to all different types of sports bettors. Let's take a closer look at the various bet types available at PRO LINE Ontario:
Moneyline – Simply choose the winner of a game or match. For example, betting on the Toronto Raptors to win against the Boston Celtics.
Point Spreads – Bet on a team to cover a specific point margin. For instance, wagering on the Toronto Maple Leafs to win by at least two goals against the Montreal Canadiens.
Over/Under (Totals) – Predict whether the total score will be over or under a specified value. For example, betting on whether the total points in a game between the NFL's Buffalo Bills and Kansas City Chiefs will be over 50.
Game Props – Bet on specific outcomes or performances during a game. For instance, predicting the number of touchdowns, Justin Jefferson will score in a Minnesota Vikings game.
Futures – Place bets on events that will be determined in the future. For instance, wagering on the Toronto Blue Jays to win the World Series at the start of the regular season or who will be crowned MVP of the NBA before the start of next season.
Parlays – Combine multiple selections on a single betting slip for higher potential payouts. For example, creating a parlay bet with the Toronto Raptors winning, the Toronto Blue Jays scoring the most runs, and the Toronto Maple Leafs winning by at least two goals.
Helpful Betting Guides For Proline+
🎫 Proline Ontario: Betting Odds and Payouts
When it comes to betting on favourites, PROLINE+ generally holds its ground. They offer competitive lines that match up well against operators known for delivering quality odds, like Sports Interaction and Bet Victor. However, generally speaking, their odds for underdogs may not always blow your socks off compared to other betting sites in Ontario.
Betting Odds
It is worth noting, however, that I found the betting odds for underdogs to be fairly competitive for sports like baseball, basketball, and football, even if the odds for markets like MMA and boxing tend to lead heavily with the favourites. While popular international sports like soccer and tennis typically feature lower odds for both favourites and underdogs.
Overall, OLG sports betting has clearly upped its game when it comes to odds. While they may not always have the absolute best odds across the board, they still offer a solid betting experience when it comes to all of the major leagues.
Payouts
Now, let's talk about the all-important aspect of payouts at Ontario PROLINE+. While the exact payout amounts can vary depending on the specific bet and odds, compared to other top gambling sites in the province, PROLINE+ generally provides decent returns for winning wagers.
However, it's important to note that they do not offer the quickest payouts due to their limited variety of banking methods, with all withdrawals taking between 3 and 5 business days to process (but we'll get to this later). To make the most of your potential winnings, we recommend taking the time to explore multiple sportsbooks and compare the payouts between each site. This way, you can ensure you're getting the best bang for your buck.
⚙️ Proline Plus Sport User Experience
Proline+ may not boast the flashiest design, but it offers a clean and streamlined web experience that keeps distractions at bay. The dark aesthetic provides a pleasant reading experience, and Quick Links make it easy to find popular sports events. With smooth navigation and a well-organized betting slip, Proline+ ensures a glitch-free ride.
Even though it may not have all the visual dazzle, it strikes an important balance between style and functionality, creating an enjoyable environment for your betting adventures. Plus, its focus on simplicity and ease of use allows you to dive straight into the excitement of sports betting right from the get-go!
📱 Proline+ App Betting Experience
Available for both Android and iOS devices, the PROLINE+ app brings the excitement of sports betting to your fingertips. You can easily sign up and navigate the platform with simplicity, with all of the essential menu buttons conveniently placed in a bottom navigation bar, and the visual design aligns with the dark aesthetic of the website, creating a functional and user-friendly experience.
It's worth mentioning, however, that the PROLINE+ Ontario app has received mixed reviews from customers on both the Google Play Store and Apple App Store. Though based on my experience, the app delivers an all in all reliable and enjoyable mobile betting experience, even though it may not have garnered the same high rating as some other betting apps.
See how Proline+ sports app compares to other betting apps in Ontario.
Check Out the Proline+ iPhone Betting App
💳 Proline Plus Sports Ontario Banking Options
Funding your OLG account on PROLINE+ is straightforward, with accepted deposit methods including Visa Debit, Visa Credit, MasterCard, and Debit MasterCard. Once approved, your deposit is processed, and your account is credited accordingly. Electronic Funds Transfer is used for withdrawals, with funds directly deposited into your bank account within 3-5 business days.
As you can tell, banking is simple at PROLINE+ Ontario but incredibly limited. While the added familiarity of Visa and Mastercard is nice, this leaves a lot left to be desired as you must go directly through your bank to send and receive money. This means that if you were hoping to use a much quicker and more convenient option like e-wallets (Skrill, Neteller, PayPal, Interac, ApplePay, etc.) or prepaid cards, you're out of luck.
The fact that PROLINE+ offers just two banking options is extremely disappointing, to say the least. Not only are e-wallets much faster and easy to use but they're also accepted by almost every other online sportsbook in Ontario. In my opinion, this will make it very difficult for PROLINE+ to compete in the long run, as all customers will have to wait days (not minutes) for their winnings to process, while other sites can offer instant withdrawals.
💬 Proline Plus Ontario Customer Support
PROLINE+ offers comprehensive customer support with extensive guides and FAQs to address common inquiries, as well as 24/7 live chat in both English and French. There's also a toll-free phone number you can call for further assistance, which helps set them apart. Although, at the moment, there is no email support option, which is quite rare these days.
All in all, the customer service at PROLINE+ is highly commendable, with round-the-clock live chat available for immediate assistance and phone support for more serious concerns. However, with the phone line only operating between 8:00 a.m. and midnight and the lack of email support, your options are somewhat limited compared to other Ontario sportsbooks.
PROLINE+ Ontario Support Channels:
💬 Live Chat: 24/7
📧 Email: N/A
☎️ Phone: 1-855-978-7529 (8:00 a.m.-12:00 a.m.)
⭕ Social Media (Twitter): @OLGproline
🔎 Proline+ Pros & Cons
As an Ontario resident, having used PROLINE+, my experience has been a bit of a mixed bag. On the one hand, being a reputable government-run bookmaker owned by the OLG instills confidence in the realm of online sports betting, and their 24/7 live chat support is invaluable. The odds for most major leagues are competitive as well, and the website is easy to use. However, their limited sports coverage, restricted payment options, and lack of live streaming are severe downsides, particularly when they're trying to compete with other Ontario sportsbooks packed with features.
Reputable government-run bookmaker (Owned by the OLG)

Competitive odds for popular leagues

24/7 live chat

Intuitive website design
Limited sports coverage

Only accepts Visa and Mastercard

No live streaming feature
🔒 About Pro Line Betting Site: Trustworthiness, Licence & Safety
OLG PROLINE PLUS is an online sportsbook that operates under the ownership and management of the Ontario Lottery and Gaming Corporation, establishing its credibility and legitimacy in the industry. With a licence from the Alcohol and Gaming Commission of Ontario (AGCO) and with it being fully regulated by iGaming Ontario (iGO), you can rest assured knowing that PROLINE+ is in compliance with all of the legal requirements in the province.
Furthermore, as a government-operated platform, Ontario PROLINE+ prioritizes security and player protection. Stringent identity verification measures are in place to prevent underage gambling and fraud, and the website itself employs robust encryption, utilizing 256-bit keys to safeguard user connections.
In fact, one of the notable advantages of playing at PROLINE+ is its affiliation with the Ontario Lottery and Gaming Corporation. Withdrawals are seamless and hassle-free, and the platform provides numerous tools to assist with responsible gambling, such as PlaySmart, enabling users to set spending limits and maintain control over their betting. So, you can have peace of mind knowing that your funds and personal information are always secure.
PROLINE Ontario has established significant partnerships in its short two-year existence, highlighting its industry recognition and commitment to excellence. It stands proudly as the first official sportsbook in Ontario and Canada, securing exclusive partnerships with major leagues such as the NHL and MLB as well as its five-year partnership with the NFL, further solidifying its position as a premier sports betting destination.
⚖️ Are There Any User Reviews For Ontario Proline+ Sports?
User feedback for PROLINE PLUS OLG has been mixed, with both positive and negative reviews. Based on some Proline+ user reviews on Reddit, bettors have expressed dissatisfaction, recommending alternatives like FanDuel, DraftKings, Sports Interaction, and Pinnacle, sharing experiences of account limitations, low wagering limits and unhelpful customer service. Their mobile app is also one of the lower-rated betting apps in the business on both the Apple App Store and Google Play Store.
However, it's worth noting that not all users had negative experiences, with some stating how impressed they were with the website's ease of use and competitive lines. It's important to consider these varied reviews when assessing the platform for yourself.
💯 Expert's Conclusion: Why Should You Sign Up at Proline Plus?
In conclusion, PROLINE+ is a reliable sportsbook thanks to its connection to OLG, offering years of experience and name recognition in the crowded Ontario market. However, while it offers fairly impressive odds, responsive customer support, and a user-friendly website, it falls behind its competitors in terms of sports coverage, markets, features and banking options.
Despite being an upgrade from previous PROLINE products, PROLINE+ still has room for improvement to stand out in the increasingly competitive Ontario sports betting scene. It provides security and support that other bookmakers can't match, but these critical downfalls make it difficult to recommend.
So, while it's a good choice for a safe, local online betting experience, those seeking a wide range of events and better features should consider other options.
❓ FAQs About Proline+
PROLINE Plus is an online sportsbook in Ontario that allows residents to place bets on a variety of sports events, including popular leagues and games. It is owned and operated by the Ontario Lottery and Gaming Corporation (OLG), offering a secure and regulated betting platform.
To play PROLINE, you need to select the sports event you want to bet on and choose the type of wager you wish to place, such as moneylines, point spreads, or game props. Follow the instructions provided by Proline Plus, make your selections, and submit your bet. Remember to review the odds and rules before placing your wager.
The maximum payout on Proline Plus can vary depending on the specific bet and the sport you are wagering on. However, the PROLINE+ Game Conditions state that no individual transaction that would result in a payout greater than $600,000 will be accepted.
PROLINE Plus is owned by the Ontario Lottery and Gaming Corporation (OLG), a government-operated entity responsible for regulating and overseeing gambling activities in Ontario, Canada. Being a government-run sportsbook, Proline Plus offers a level of trust and reliability to its users.
Winning a PROLINE point spread bet requires accurately predicting the outcome of a game while factoring in the point spread set by PROLINE Plus. You need to analyze the teams' performances, strengths, and weaknesses to make an informed decision. If your selected team performs better than the point spread indicates, your bet will be successful.
5+ Years of Experience in NBA and NHL Betting
Rowan is a sports betting journalist with an established presence in the sports media industry through his thought-invoking coverage and commentary surrounding major leagues like the NBA, NFL, and NCAA. While Rowan specializes in NBA, NFL, and NCAA college sports coverage, he consistently follows and reports on every major sport in North America.
Expert On:
NHL Betting
NBA Betting
Sports Betting Odds
More info on Rowan Fisher-Shotton

Facts checked by Greg Lea