Daily Keno in Ontario: Complete Player Guide
With the Ontario gaming scene flourishing, the Ontario Lottery and Gaming Commission (OLG) has gone the extra mile to offer residents a wide array of regulated gambling options, and at the forefront of this exciting selection is Daily Keno.
Daily Keno has become such a sensation due to the fact that it's an exclusive Ontario gem that you won't find anywhere else. This game has a special place in the hearts of Ontarians, offering a shot at a whopping CAD 2.5 million jackpot and a promise of daily excitement. Yes, you heard that right, there are not one but two draws every single day, 365 days a year!
Despite this, the Ontario lottery Daily Keno still doesn't garner quite as much attention as the national lotteries like Lotto Max or Lotto 649, which is why we've crafted this guide for you today. We're here to make it all crystal clear, from the basics to the advanced strategies, as well as some insider knowledge and pro tips that might just give your game a boost!
What Is Daily Keno?
At its core, Daily Keno Ontario is a fast-paced lottery game that's all about numbers and luck. Every day, the OLG draws 20 random numbers out of a pool ranging from 1 to 70. Your mission, should you choose to accept it, is to pick your own set of numbers from this range. You can choose anywhere from 2 to 10 numbers, depending on how bold you're feeling. The more Keno numbers Ontario you match with the drawn numbers, the bigger your win.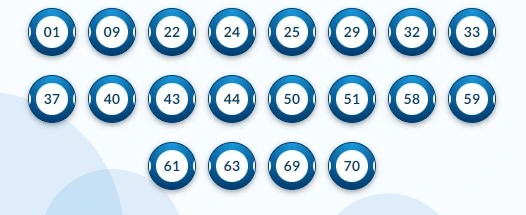 The Basics
With Ontario Daily Keno, you'll be choosing a set of numbers from a range of 1 to 70. The goal? To match as many of these numbers as possible with the 20 numbers randomly drawn by the OLG. The more matches you score, the bigger your win. And if you're lucky enough to match all 20, you could be walking away with 2.5 million!
Each time you play Ontario Keno, you'll receive a ticket, which is your key to checking whether you've hit the jackpot or snagged any other exciting prizes. And like other OLG games, Daily Keno also offers a little extra excitement in the form of Encore.
For an additional $1, you'll get a random seven-digit number, and if you manage to match all seven digits in the exact order drawn, you're looking at a sweet $1 million jackpot.
Daily Keno Ontario distinguishes itself thanks to its daily draws, offering players two chances to win every single day of the week. So, if you're after daily excitement and the potential for substantial payouts, Keno OLG Ontario should be on your radar.
Rules and Guidelines
When it comes to playing Daily Keno Ontario, there are some important rules and guidelines you need to keep in mind:
Age Restriction: To participate in Daily Keno or any form of gambling in Ontario, you must be at least 18 years old. This age requirement is strictly enforced to ensure that gambling remains an adult activity and to protect young individuals from potential risks.
Purchase Locations: Daily Keno tickets are readily available for purchase from authorized lottery retailers across Ontario. These brick-and-mortar locations provide a convenient way to get your tickets and try your luck in the game.
Online & Mobile Info: The OLG not only operates a website and a mobile app that provides valuable information about Daily Keno and other games, but they also sell tickets for the game. All you need to do is create an OLG account, and once logged in, navigate to the "Daily Keno" section under the lottery category. Here, you can make your selections and proceed to checkout.
Ontario Exclusive: Daily Keno is an exclusive game for residents of Ontario. This means that it's not available to players from other provinces in Canada or from overseas.
Strategies for Picking Winning Keno Numbers Ontario
Here are a few strategies that we have tried ourselves through the years:
Mix & Match: Don't limit yourself to just even or odd numbers. A balanced mix of both can increase your chances of hitting winning combinations.
Play Around with the Range: Experiment with different ranges of numbers, such as high, low, or a combination of both. This can add variety to your selection.
Track the Trends: Keep an eye on past winning numbers. While Keno is a game of chance, some players like to look for patterns or Ontario Keno hot numbers that have appeared frequently in recent draws.
Budget Wisely: Set a budget for your Keno play and stick to it. Gambling should always be a form of entertainment, and responsible budgeting is key.
Keno Winning Numbers Ontario
The magic behind Daily Keno lies in its draws, which occur twice daily, like clockwork. Here's the scoop:
Midday Draw (2:00 EST) – The Keno midday winning numbers Ontario are revealed at 2:00 (EST). This is the midday draw, and it's your chance to kick off your day right. Tickets purchased before this time are automatically entered into the midday draw.
Evening Draw (10:30 EST) – Ontario Keno winning numbers for the second draw, known as the evening draw, are revealed at 10:30 (EST). It's the perfect way to wrap up your day with a shot at Keno glory. If you're looking to enter this draw before the midday results are out, an Advance Play ticket is your ticket to do so.

Finding Daily Keno Results & Winning Numbers
Now that you've played your numbers, you're probably itching to know if you're a winner. Luckily, there are several easy ways to discover the Keno results Ontario:
Retailer Verification – If you're a traditionalist and prefer face-to-face interactions, you can take your ticket to an authorized OLG lottery retailer. They can check your numbers right on the spot and confirm if you're holding a winning ticket.
OLG Website – You can find the latest Daily Keno results Ontario and winning numbers conveniently online. Just visit the OLG website, navigate to the Daily Keno section, and you'll have all the details at your fingertips.
OLG App – Finally, if you've got the OLG app, you can scan your ticket and get instant Ontario Keno results on the go. It's a quick and convenient way to find out if you're a winner, no matter where you are.
Winning Odds of Daily Keno Ontario
Next, let's delve into the world of Daily Keno odds and payouts in Ontario. Understanding these intricacies can help you make informed choices and enhance your gaming experience.
Probability and Payouts
Daily Keno Ontario offers a variety of bets, and each comes with its own set of odds and potential winnings. For simplicity, we will be using $1 bets as a reference, but here's a general breakdown of what you can expect:
2 PICK: Matching 2 of 20 numbers rewards you with a prize of $7. The odds of achieving this are approximately 1 in 13.
3 PICK: Matching 3 of 20 numbers yields a prize of $25. The odds stand at roughly 1 in 48.
4 PICK: Matching 4 of 20 numbers results in a prize of $100. The odds here are around 1 in 189.
5 PICK: For 5 of 20 numbers matched, the prize is $250, with odds at approximately 1 in 781.
4 PICK (Alternative): If you match 4 of 20 numbers with a different combination, the prize is $5. The odds are about 1 in 50.
6 PICK: Matching 6 of 20 numbers awards you $1,000. The odds are roughly 1 in 3,383.
5 PICK (Alternative): If you match 5 of 20 numbers with a different combination, the prize is $25. The odds are approximately 1 in 169.
7 PICK: For 7 of 20 numbers matched, the prize is $5,000, with odds at around 1 in 15,464.
6 PICK (Alternative): If you match 6 of 20 numbers with a different combination, the prize is $50. The odds stand at roughly 1 in 619.
5 PICK (Alternative): Matching 5 of 20 numbers with a different combination results in a prize of $5. The odds are approximately 1 in 63.
$2 Bets, $5 Bets, and $10 Bets follow a similar pattern, offering increased prizes for matching more numbers and higher wagers. The odds improve with larger bets, but so do the potential winnings. Remember, the more numbers you choose and the larger your wager, the greater the potential rewards. The odds of winning the jackpot are 1 in 2,147,181.
These odds and payouts are designed to provide various gaming experiences to suit different preferences and budgets. So, whether you're a casual player or a seasoned gambler, Daily Keno in Ontario offers something for everyone to enjoy!
Keno Numbers That Come Up the Most in Ontario
If you've ever wondered about the patterns behind the numbers in Daily Keno Ontario, you're not alone. Since the inaugural Daily Keno draw in September 2010, some numbers have emerged as frequent players on the Keno stage. Here are the top ten Keno numbers that come up with most in Ontario, along with how many times they've made their appearance (frequency):
39 (2,798 times)
51 (2,797 times)
32 (2,779 times)
34 (2,778 times)
56 (2,776 times)
36 (2,765 times)
53 (2,757 times)
60 (2,744 times)
31 (2,739 times)
9 (2,733 times)
Now, here's where it gets intriguing: about 29% of all winning numbers drawn in Ontario Keno are numbers that also won in the previous drawing, or Ontario Keno "hot numbers," as we call them. Additionally, a whopping 44% of winning numbers are either repeat hits or numbers that were out of the game for just one round. And to add another layer of fascination, 58% of all winners were numbers that were out for just two games or less.
Can Strategy Improve Odds at Daily Keno?
While there are several creative strategies you can test out to better your chances of success, such as analyzing recent trends and identifying Ontario Keno hot numbers, in the end, Daily Keno is a game of luck. Ontario Keno numbers are drawn at random, and there is no guaranteed way to predict the numbers that will be generated. Still, many players are left puzzled about what's fact and what's fiction. So, let's unravel some of these common myths:
"Playing the Same Numbers Increases Your Chances" – Some players stick to a set of numbers, thinking that if they keep playing them, they'll eventually win. While this may result in the occasional win, each Keno draw is an independent event, and past numbers have no influence on future draws.
"Choosing 'Cold' Numbers is a Winning Strategy" – "Cold" numbers are those that haven't appeared in recent draws, and some players believe these numbers are due to show up soon. In reality, the likelihood of a number appearing is the same in every draw, regardless of its past appearances.
"Quick Picks are Less Likely to Win" – Quick Pick tickets, where numbers are randomly generated by the computer, are often seen as less lucky than personally chosen numbers. In truth, Quick Picks have the same odds as any other combination of numbers.
"Playing More Numbers Guarantees a Win" – While it's true that playing more numbers increases your chances of matching some, it also increases the cost of your ticket. The odds of hitting the jackpot remain the same, no matter how many numbers you play.
How to Claim Your Winnings
Did you win the sweet Daily Keno prize? Then now, it's time to transform those lucky numbers into tangible rewards. Here's your personalized guide to claiming your Daily Keno winnings in Ontario.
Process for Claiming Winnings
Prizes Under $1,000 – Visit an Authorized Retailer:
Prepare Your Ticket – Start by signing the back of your winning Daily Keno ticket. This is a crucial step to prove ownership.
Head to a Retailer – Make your way to the nearest authorized OLG lottery retailer. They're your ticket to claiming your prize.
Validation – Hand over your ticket to the retailer, who will use their terminal to validate it. Be prepared to show ID if necessary.
Celebrate the Victory – As the terminal confirms your win, you'll hear the triumphant melody of victory, accompanied by a receipt. It's the sweet sound of success!
Claim Your Winnings – It's time to bask in your victory. The retailer will provide your prize right then and there, be it either cash in hand or a deposit into your credit or debit account.
Prizes of $1,000 or More – Submit a Claim Online:
Visit OLG Website – For larger prizes of $1,000 or beyond, the online route is your path to claiming glory. Head to the official OLG website to begin the process.
Submit Your Claim – Ensure that all your paperwork is in order, then submit your claim online, and the OLG team will review it. Depending on the prize amount, they might mail you a cheque or arrange for further communication.
Taxes and Legal Requirements
In Ontario, the good news is that most lottery winnings, including Daily Keno prizes, are not subject to income tax. That means you get to keep a more significant portion of your winnings without worrying about a hefty tax bill.
However, it's important to note that if you invest your winnings and earn income from those investments, that income may be subject to taxation. It's always a good idea to consult with a tax professional to ensure you're handling your winnings in the most tax-efficient way possible.
Additionally, to participate in any form of gambling in Ontario, including playing Daily Keno, you must be at least 18 years old. It's crucial to adhere to these age restrictions to comply with the law and to enjoy a responsible gaming experience in Ontario.
Ontario Daily Keno vs. Other Keno Games
Now, let's explore what makes Ontario Daily Keno stand out from the crowd of Keno games flooding the vibrant Ontario gaming scene:
Big Jackpot Dreams – Are you hoping to hit it big with the Ontario Daily Keno? With a potential jackpot of $2.5 million, it's a game where dreams can turn into reality. But, it's important to also consider responsible gambling practices.
Low Investment & Encore Excitement – With low wagering options of just $1, $2, $5 and $10, depending on how much you want to potentially win, you can get involved with Ontario Keno with little to no investment. Ontario Daily Keno also spices things up with Encore, an optional add-on for just $1 that offers the chance to play for a whopping $1 million jackpot!
Backed by the OLG – And let's not forget the assurance of being backed by the Ontario Lottery and Gaming Corporation (OLG). As mentioned earlier, the OLG is a trusted name in the industry, known for its commitment to fairness and responsible gaming. So, when you play Keno OLG Ontario, you're not just playing a game; you're engaging with a trusted tradition.
Expert Conclusion: Is It Worth Playing Daily Keno?
Ultimately, Daily Keno offers easy, frequent draws and the chance for substantial jackpots, making it an incredibly thrilling option for those who enjoy lottery-style games. However, it's vital to play responsibly, understanding that the odds are challenging and winning is not guaranteed. Set a budget, stick to it, and approach it for fun, not as a financial strategy.
With the right attitude, Daily Keno can provide excitement and the potential for big wins – just remember to gamble within your means and enjoy the game for what it is.
More info on Anthony Odiase

FAQs About Daily Keno in Ontario
To play Daily Keno, select your numbers (from 2 to 10) and your wager amount. You can choose your numbers or use a quick-pick option. Daily Keno has two draws each day, and you can participate in one or both by purchasing an Advance Play ticket.
To win in Daily Keno, your selected numbers must match the numbers drawn. The more matches you have, the higher your prize. The maximum jackpot is won by matching all 10 numbers.
The odds of matching all 10 numbers in Daily Keno are quite challenging, with a probability of 1 in 2,147,181. This highlights the game's emphasis on luck.
While Daily Keno numbers are drawn at random, some numbers appear more frequently. Common numbers include 39, 51, 32, 34, and 56, but it's essential to remember that each draw is independent, and past results don't predict future outcomes.
Losing your Daily Keno ticket can be problematic. Without a valid ticket, you can't claim any potential winnings, so it's crucial to keep your ticket safe and secure.
Winning numbers for Daily Keno are determined through a random draw. The results are verified and made available through official channels, such as OLG's website, authorized retailers, or their mobile app.
Daily Keno is exclusively available to residents of Ontario, Canada. Non-residents are not eligible to participate or claim winnings from this game. It is subject to local regulations and restrictions.
What Is Our Process for Ensuring Accuracy on This Page?
We prioritize reliability and precision. Rest assured, for every piece of information presented here, we've referenced only the most reputable sources to guarantee its accuracy.
5+ Years of Experience Writing Casino Reviews
Anthony Odiase is a freelance content writer. He specializes in writing reviews and articles for iGaming and online gambling sites, providing gambling tips to novices and professional gamblers in Ontario, Canada and across several countries. With vast knowledge about the Canadian gaming sector and seeing the growth of online gaming products and services, he has published several high-quality reviews.
Expert On:
Casino Reviews
Online Slots
Casino Games
More info on Anthony Odiase