How to Play Lotto Max in Ontario
Lotto Max has become a household name in Ontario since its debut on September 25, 2009, when it burst onto the Ontario lottery game scene with a bang, taking the reigns from the previous Lotto Super 7.
What makes Lotto Max such a nationwide sensation are the colossal prize pools. With its introduction, Lotto Max introduced minimum jackpots of $10 million! Quite the upgrade from the $2.5 million of Lotto Super 7. And let's just say players responded with resounding enthusiasm. In just its first 10 months, Lotto Max raked in more revenue than its predecessor did in its best year.
Fast forward to May 2019, and Lotto Max underwent a metamorphosis, unveiling a jackpot cap that soared to a staggering $70 million! Not only that, but they introduced a second weekly drawing on Tuesdays, expanded the ball pool to 50 numbers and even added two extra prize tiers.
From history-making jackpots that breached $100 million to unforgettable records being shattered, Ontario Lotto Max has completely transformed the industry and the lives of players across the province.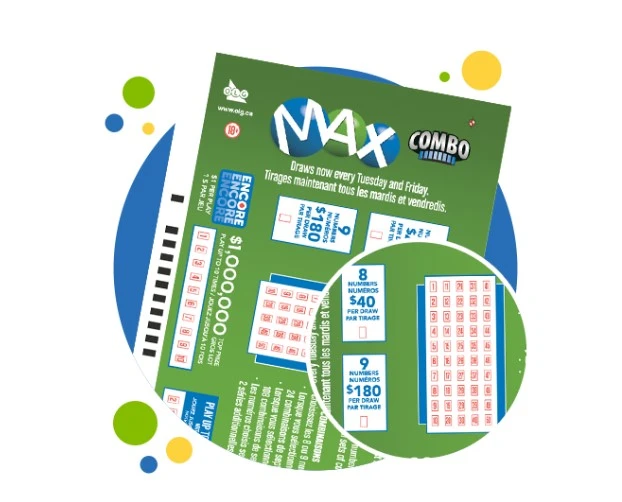 What is Lotto Max?
The Lotto Max revolves around a random selection of seven balls, each imprinted with a number from 1 to 50. As they twirl in a symphony of randomness, they're joined by an eighth "Bonus Ball" chosen from the remaining 43 numbers.
The Ontario Lotto Max winning numbers are drawn by the Interprovincial Lottery Corporation (ILC) in Toronto at 10:30 PM (EST) every Tuesday and Friday night. The show is orchestrated by the ILC – a collaboration of Canada's five regional lottery corporations and utilizes a Random Number Generator (RNG) to ensure fairness.
For $1 extra, you can unveil a secondary act known as a "spiel" game. This unique addition ("Encore" in Ontario) grants you a 6 or 7-digit number, offering chances at extra rewards. Match all six digits, and you could waltz away with $100,000. Match all seven digits, and you could tango with $1 million (in Ontario).
How to Play Lotto Max
For each $5 play on the Lotto Max, you receive three sets of seven numbers ranging from 1 to 50. Matching all seven digits to the Ontario Lotto Max winning numbers is your golden ticket to the jackpot, but even if you manage to match three, there's a prize waiting for you too. With a one-in-seven chance of winning, there's a real chance to claim a slice of the pie.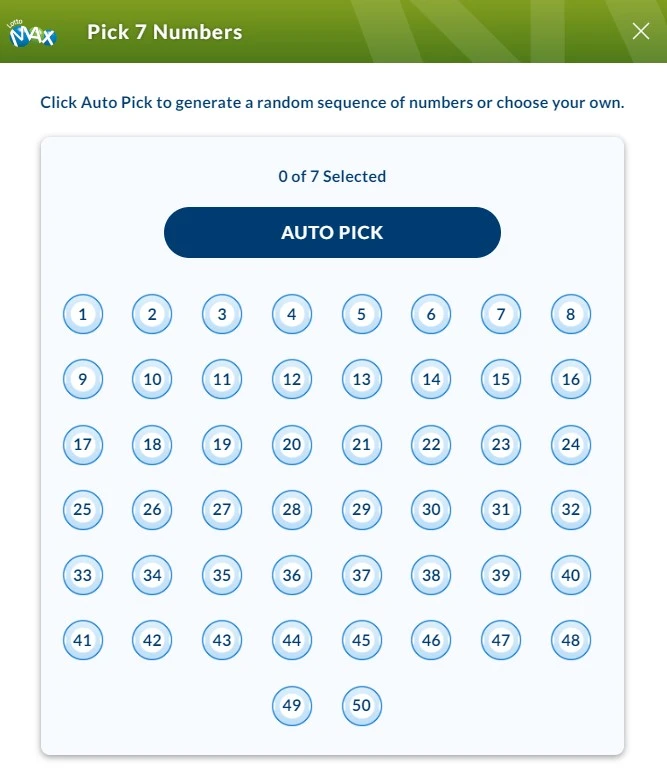 While every province has its own flair, the dance is essentially the same. Here's a quick breakdown of how to play:
Pick Your Lucky Numbers – First up, seize the spotlight by picking your seven lucky numbers from 1 to 50. If you're looking to add some strategic charm, consider the "three-four" technique of three numbers on one line and four on the other, or opt for Quick Pick and let the numbers waltz onto your ticket without lifting a finger.
Choose the Play Type – Now, for the encore, the optional add-on game that gives you even more ways to win. Depending on where you call home, you might find a special game like Tag, Twist, or Encore waiting to join the Lotto Max performance.
Pay For Your Picks – Each Ontario Lotto Max ticket, loaded with three sets of numbers, costs $5. If you're looking to amplify your odds with a supplementary game, Ontario players can add "Encore" for an additional $1.
Check to See if You're a Lotto Max Winner! – Finally, check the latest numbers page post-draw to see if the stars are aligned. Were your numbers chosen during the Lotto Max draw in Ontario? Did you land a coveted place in one of the nine tiers? The excitement doesn't stop once the curtain falls; it's just the beginning of your Lotto Max adventure.
Step-by-Step Guide to Playing Lotto Max in Ontario
Entering the world of Lotto Max in Ontario opens the door to excitement and potential winnings. Here's a playbook of strategies to enhance your Lotto Max experience:
Number Selection – Choose a mix of both high and low numbers, as well as even and odd numbers. Diversify your choices to increase your chances.
Historical Insights – Delve into the Lotto Max winning numbers history to identify hot and cold numbers. While there's no guaranteed formula, patterns might help guide your choices.
Group Play – Joining a group to pool your resources can enhance your buying power and potentially lead to larger winnings.
Manage Your Budget – Set a budget for playing and stick to it. Lotto Max is meant to be a fun addition to your entertainment, not a financial strain.
Multiple Entries – Purchasing multiple tickets can increase your odds of winning. Be mindful of your budget and play responsibly.
Stay Informed: Keep up with the latest news, announcements, and changes related to Lotto Max in Ontario to maximize your understanding.
Remember, while strategies can enhance your experience, the essence of the game is in its unpredictability. Play responsibly and enjoy the thrill of the draw.
Lotto Max Cut-off Time in Ontario
Curious to know the Lotto Max cut-off time in Ontario? Well, luckily for you, the thrill of the Lotto Max continues right up until the last possible moment. All players can secure a ticket for the upcoming draw right up until the numbers are officially drawn that evening. The Lotto Max deadline in Ontario is 10:30 PM Eastern Standard Time.
Check Your Lotto Max Ticket Online in Ontario
Want to know if your Lotto Max ticket holds the key to millions of dollars? Well, all you need to do is head to the official OLG website to access the latest draw results and information. Once you've found the winning numbers for the recent Lotto Max draw in Ontario, just compare these numbers to the ones on your ticket to see if you're a Lotto Max winner!
Lotto Max Draw in Ontario
Players in Ontario can experience the allure of the Lotto Max draw twice weekly: every Tuesday and Friday at 10:30 PM (EST). The Ontario Lotto Max winning numbers are drawn by the ILC in Toronto. When the jackpot hits $50 million, a second draw will take place, presenting an additional $1 million prize. Players can watch the live draw on the official TV program or YouTube channel, but make sure to tune in a little bit before so that you don't miss the grand reveal.
How to Claim Your Lotto Max Winnings in Ontario
Think you're a Lotto Max winner? Rest assured; there's a clear path to turning those winning numbers into tangible rewards. Here's a step-by-step guide tailored just for you:
Prizes Under $1,000 – Visit a Lottery Retailer
Prepare Your Ticket & Head to a Retailer – If you're a Lotto Max winner, the first step is to make sure you've signed the back of the ticket. After that, visit the closest OLG Lottery retailer to you.
Validation – Hand over your ticket, and the retailer will validate it using their terminal. Keep in mind if you look to be 25 or younger, they may ask for ID to verify your age.
Wait For The Sweet Sound of Winning! – Once your ticket is confirmed as a winner, the terminal will play a celebratory winning sound. You'll even get a Customer Receipt to commemorate the moment.
Get Your Prize – When it's time to claim your winnings, the retailer will pay you in cash or deposit the funds into your credit or debit account, depending on the store's policy.
Prizes of $1,000 or More – Submit A Claim Online
Go to OLG Website – If your win hits the $1,000 mark or more, it's time to switch to the online route. Head to the OLG website to begin the process.
Await OLG's Response – Wait for the OLG team to review the claim you submitted. Depending on the prize, they will either mail you a cheque or schedule an interview.
Prizes Won on OLG.ca
Cash Prizes Between $1,000-$100,000 – Most prizes will be directly deposited into your OLG.ca account. Just navigate to your "Lottery Ticket History," select your winning ticket and complete the "Lottery Prize Claim Declaration Form" (LPCD). Afterwards, the cash will either be deposited into your account, or they'll contact you if more info is needed. Keep in mind that it might take around 3-5 days to process.
Cash Prizes Over $100,000: Similar to the previous step, but for larger sums, the OLG Prize Centre will swoop in with the next steps after you submit your LPCD Form.

Lotto Max Winner: What to Do if You Win the Lotto Max?
If you think you've struck gold and could be a $70 million Lotto Max winner, it's time to navigate the exhilarating path that leads to your newfound fortune. Let's unravel the steps you should take if you're lucky enough to call yourself a Lotto Max winner.
Confirm Your Win – Before popping the champagne, take a moment to make sure that you've truly won. Check the Lotto Max ticket online in Ontario to ensure that the winning numbers announced after the draw are in line with those you've selected. It's not uncommon for the initial excitement to lead to a mix-up, so double-check your ticket.
Keep Your Ticket Safe – You should treat it like a golden ticket to your dreams. Sign the back of the ticket and protect it like it's the most precious thing you own.
Assemble Your Team – Once you've taken a minute to breathe and allow reality to sink in, it's time to surround yourself with some professionals. Look to financial advisors, lawyers, and accountants to help guide you through the maze of financial intricacies that come with being a Lotto Max winner.
Claim Your Prize – The process of claiming your winnings depends on the amount you've won. For smaller prizes, you can visit an authorized retailer to claim your cash. For larger sums, you might need to visit a lottery office or submit your claim online. Ensure you follow the specific instructions provided by the lottery organization
Maintain Privacy – Lastly, while it's natural to want to share your excitement with the world, consider maintaining your privacy, at least until you've put your financial affairs in order. Unwanted attention can bring a host of challenges you might not be prepared for.
Lotto Max Winning Numbers History
Doing a deep dive into the Lotto Max winning numbers history can reveal a goldmine of insights. By immersing yourself in the patterns of past draws, you can discover some trends that hold potential value in putting together future strategies for picking winning numbers.
Per LotteryGuru.com, the most frequently drawn Lotto Max numbers since 2018 are 19, 39, 2, 32, 46, 31, 36, and 31(Power Ball). While the rarest finds in the winning parade, have been 47, 33, 6, 8, 10, 20, 41, and 35(Power Ball). Obviously, past results are not always indicative of future results, but you can use these intriguing trends to help guide your choices going forward.
What is Lotto Max Encore?
Lotto Max Encore is the thrilling $1 add-on game that spices up your chosen host lottery game while adding 22 new paths to victory. Available for evening draws of Lotto Max, Lotto 6/49, Ontario 49, and more, just match left-to-right or right-to-left to win prizes from $2 to $1 million. With a unified prize structure and the option for advanced purchase, it's the perfect way to enhance your odds with the magic of lotto max winning numbers encore.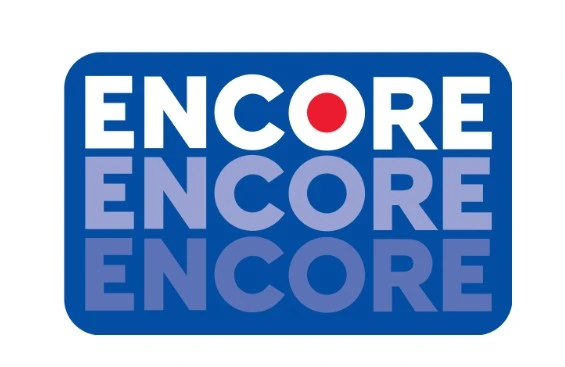 How to Play Lotto Max Encore in Ontario
To play Lotto Max Encore, just check off the "Yes" box on the ticket you buy in-store or online for an additional $1 per selection, and the system will automatically select a seven-digit Encore number for you. You have 22 ways to win by matching your numbers right to left, left to right or a combination of the two, and there are over 10 million Encore combinations available.
There's one prize structure for all Encore games, and two draws daily – one for midday and one for the evening. The same Encore number works for all the games you play, and you can play one to ten times per ticket.
Lotto Max Encore Winning Numbers and Odds
Over the years, there have been some intriguing patterns with past winning numbers of Lotto Max Encore. Interestingly, the grand prize of $1 million has yet to be claimed by matching all seven digits, and the last 6 digits for $100,000 remain elusive, highlighting the challenging odds for substantial prizes. With that being said, there's much greater hope for smaller wins.
The last five digits (42725) have secured 10 wins of $1,000, the last four digits (2725) clinched 100 wins of $100, the last three digits (725) tallied over 1,000 wins of $10, and the last two digits (25) scored more than 10,000 wins of $5. Additionally, the first six digits (424272) once yielded a prize of $10,000, and the first five digits notched five wins of $500.
As of now, an impressive 125,863 cash prizes have been awarded through Lotto Max Encore. When you dive into Lotto Max, remember your odds of claiming a prize stand at 1 in 7.
Inside Stories: Lotto Max Jackpot Winning Ticket Sold
Peering into the archives of Lotto Max's history uncloaks enthralling narratives of game-altering victories that have made an enduring impact on the world of lotteries. Here's a glimpse into the stories behind all of the $70 million Lotto Max winners:
Adlin Lewis, January 7, 2020: Adlin Lewis, a credit risk manager from Brampton, Ontario, clinched the inaugural $70 million prize, breaking records. His triumph came just after the jackpot reached its cap for the first time.
Gregory Matthieu, February 25, 2020: A mere six weeks later, 22-year-old grocery store worker Gregory Matthieu from Quebec claimed the second $70 million prize of 2020.
Adrian Olmstead, April 14, 2020: Taking his time to ensure wise management of his newfound fortune, Adrian Olmstead emerged as a $70 million winner after five months of contemplation.
Donna Williamson and David Overall, July 31, 2020: Former colleagues turned friends, Donna Williamson and David Overall, shared the spoils of the fourth $70 million jackpot in 2020.
Noëlville Couple, February 26, 2021: Ontario's Marc and Dorothy-Ann Meilleur seized the spotlight as a $70 million jackpot winner.
Spectacular Split, June 22, 2021: A record-breaking bonanza led to a $70 million windfall and 70 MaxMillions draws, a shared victory between British Columbia and Ontario.
British Columbia Triumph, September 28, 2021: A solitary ticket holder from British Columbia etched their name into history, matching the $70 million feat.
Manoharan Ponnuthurai, December 17, 2021: A fortunate Quick Pick purchase earned Manoharan Ponnuthurai from Brampton a staggering $70 million reward.
April Fool's Day Sensation, April 1, 2022: Alberta celebrated an April Fool's Day like no other, witnessing a single ticket holder emerge victorious with a $70 million haul.
Conclusion on Lotto Max Ontario
As Canada's most popular national lottery, Lotto Max stands as an enticing opportunity for Ontarians to test their luck and potentially change their lives forever. By understanding the game's mechanics, leveraging historical data, and adopting strategic approaches, players can join the ranks of previous winners who have experienced life-changing rewards.
As the numbers are drawn, dreams are formed and destinies rewritten. So, as you take part in this nationwide phenomenon, remember that Lotto Max offers a chance to experience the thrill of anticipation and the hope of a brighter tomorrow. Play responsibly, and may the winning numbers be ever in your favour.
Q&A Lotto Max
Yes, you can play Lotto Max from anywhere in Canada, not just Ontario. It's available across the country.
If you lose a winning ticket, you can reach out to OLG for help. But keep in mind that you may still lose the chance to claim your prize, so keep your ticket safe and sign it to prove ownership.
In Ontario, you have up to one year from the draw date to claim your Lotto Max winnings. Beyond that, your prize may be forfeited.
While winning is based on luck, some players use number analysis and patterns. Remember, every draw is random, so play responsibly.
The odds of winning any prize in Lotto Max are about 1 in 7, while the odds of hitting the jackpot with all seven numbers are much lower (approximately 1 in 33,294,800).
People Who Read This Page Often Explore Casino Games Next
5+ Years of Experience Writing Casino Reviews
Anthony Odiase is a freelance content writer. He specializes in writing reviews and articles for iGaming and online gambling sites, providing gambling tips to novices and professional gamblers in Ontario, Canada and across several countries. With vast knowledge about the Canadian gaming sector and seeing the growth of online gaming products and services, he has published several high-quality reviews.
Expert On:
Casino Reviews
Online Slots
Casino Games
More info on Anthony Odiase

Facts checked by Dominic Field