Playing Lightning Lotto in Ontario: A Comprehensive Guide
The OLG Lightning Lotto game is a dynamic lotto variant that has quickly become a crowd favourite among Ontarians and for a good reason! Lightning Lotto has everyone buzzing with its fast-paced action and the potential to turn a few dollars into a fortune.
This guide is your go-to resource, whether you're a first-time lottery adventurer or someone who's already tasted the thrill of Lightning Lotto. We're here to answer all your burning questions and offer tips that'll keep you on the edge of your seat. So, stick around, and let's uncover the mysteries of Lightning Lotto.
What Is Lightning Lotto?
Lightning Lotto isn't your typical weekend affair. It's a daily spectacle that takes place every single day of the week. Your ticket to the lightning show is available for purchase as early as 3:30 a.m. every day, except for Tuesdays when the action kicks off at 5:30 a.m. But don't worry; it's never too late to join the party because ticket sales keep rolling until 11:58 p.m.
When you grab your OLG Lightning Lotto ticket, you have the chance to play up to five times on a single ticket. Every play comprises three lines, each with five numbers ranging from 1 to 49. That's 15 chances to strike it rich with every ticket!
But what really makes Lightning Lotto OLG shine is the fact that it's the first game in Ontario where the winning numbers are drawn daily before sales even start. That means the moment you get your hands on a ticket, you're in the running for the top prize. The Lotto Lightning jackpot starts at a cool $125,000, and it only gets bigger with each play, with each play costing just $2.
The Role of OLG
Now, at this point, you might be wondering, who exactly is ensuring a fair and thrilling Lightning Lotto experience? Enter OLG, the Ontario Lottery and Gaming Corporation, the unsung hero behind the scenes, making sure everything runs like clockwork.
OLG isn't just a spectator; it's the conductor of the entire symphony of lotteries in Ontario. This organization oversees not only Lightning Lotto but all the lottery games that grace the province, ensuring that the games are conducted with the utmost integrity and that your chances of winning are determined by pure chance, not by any shady business.
So, when you play OLG Lightning Lotto, you can rest easy knowing that every draw, every ticket, and every number is under the watchful eye of an organization committed to fairness.
Lightning Lotto Jackpot
One of the most intriguing aspects of the Lightning Lotto jackpot is its daily nature. Unlike some other lotteries where jackpots can roll over for days or even weeks, Lightning Lotto boasts a daily draw. That means every day brings a fresh opportunity to snag the top prize. However, the uniqueness of Lightning Lotto doesn't stop there.
It's the first lottery in Ontario, where the winning numbers are drawn daily before ticket sales even begin. This means that as soon as you purchase a ticket, it has a chance to win the jackpot for that very day. Plus, with the Lightning Lotto jackpot starting at a respectable $125,000 and growing with each play, every ticket sold contributes to the jackpot's growth.
Additionally, the Lightning Lotto jackpot can be won more than once a day. If it's not claimed in the first draw, it carries over to the next. This adds an extra layer of thrill, as you never quite know when that jackpot lightning will strike.
When you compare Lightning Lotto to other lotteries in Ontario, such as Lotto 649 Ontario or Lotto Max, it stands out for its frequent draws, daily jackpot opportunities, and the potential for multiple jackpot winners in a single day. While the jackpot amounts may not reach the stratospheric levels of some other lotteries, the combination of these features creates an exhilarating and unique lottery experience.
How to Play Lightning Lotto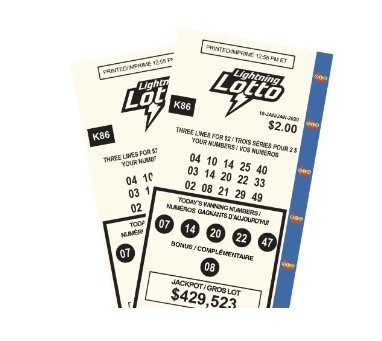 So, you've got the itch for some Lightning Lotto action, and you want to know exactly how to jump into the game. Don't worry; it's as easy as 1, 2, 3!
Get Your Ticket – First things first, you need your Lightning Lotto ticket. No need to fuss over selection slips here; Lotto Lightning keeps it breezy. Just ask your retailer for a Lightning Lotto ticket, and you're in the game. The price of admission? Well, that depends on how many chances you want to take. Tickets range from a mere $2 for 3 lines of numbers to $10 for a whopping 15 lines. Every ticket comes with Quick Pick, which means the Lightning Lotto numbers are randomly generated for you.
Pay & Receive Your Ticket – Once you've made your selection, it's time to pay up and get your ticket. Each line on your ticket features 5 randomly generated numbers picked from 1 to 49. It's your job to match these Lightning Lotto numbers to the pre-drawn winning numbers for a shot at glory. Match 2 out of 5 for a minimum prize, and if you're lucky enough to hit all 5, you're looking at the progressive jackpot!
Instant Results – And the best part? The Lightning Lotto results are provided instantly. As soon as you have your ticket, you'll know if you're a winner. There's no nail-biting wait for draw results; it's right there in front of you.
Lightning Lotto is as straightforward as it gets. Pick your numbers, grab your ticket, and brace yourself for that electrifying moment when you check for winners. Remember, every Lightning Lotto drawing is organized by OLG and overseen by a third party to ensure complete fairness and transparency. So, you can put your mind at ease; this game is as legitimate as it gets.
Where and How to Purchase Lightning Lotto Tickets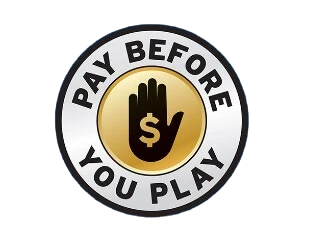 Lightning Lotto tickets are only available for purchase at OLG lottery retail locations. That means you get to experience the old-school charm of visiting a retail venue to purchase your ticket. Now, once you're at the retail location, simply pay for the ticket and receive your 5 randomly generated numbers from 1-49. Remember, it's just $2 per play by Quick Pick, and each play contributes to that ever-growing jackpot.
Match 2 of 5 numbers for the minimum prize and 5 of 5 for the progressive jackpot.
Feeling lucky? Well, you can take your chances not just once but up to five times on a single ticket. Each Lightning Lotto ticket includes three lines, and each line has five numbers from the range of 1 to 49. It's worth noting that Lightning Lotto operates on a "pay before you play" basis. So, you'll need to pay for your ticket at the retail location before you dive into the game.
How to Track Lightning Lotto Winning Numbers
So, you're in the game, and the excitement is building, but how do you keep an eye on those all-important Lightning Lotto winning numbers? That's where the Lightning Lotto Win Tracker steps in. Think of the OLG Lightning Lotto Tracker as your go-to tool to stay updated on the latest winning numbers in the Lightning Lotto universe, providing you with the latest winning numbers as well as how much was won and at which location. With this handy resource, you won't miss a beat when it comes to checking your ticket against the lucky digits.
Using the OLG Lightning Lotto Win Tracker is very easy. Here's how:
Visit the OLG Website – To get started, head over to the official OLG website. It's your portal to all things Lightning Lotto.
Locate the Lightning Lotto Win Tracker – On the website, look for the Lightning Lotto section, and you'll find the Win Tracker. It's prominently displayed between the "Odds & Payouts" and "Past Results" tabs, making it easy to spot.
Check for Matches – The Lotto Lightning tracker shows recent wins and what city/store they won in. So, with the Lightning Lotto Win Tracker, you're just a few clicks away from discovering whether you're the next Lotto Lightning champion.
Lightning Lotto Odds and Payouts
Now, it's time to dive into the exciting world of Lightning Lotto odds and payouts. Here, we'll unravel the chances of hitting it big and the thrilling rewards that await you when fortune smiles your way.
Lightning Lotto Odds
When it comes to the grand prize, OLG Lightning Lotto offers some pretty intriguing odds. Matching all 5 of 5 numbers, which is the golden ticket to the Lightning Lotto jackpot, has odds of 1 in 635,628. That might sound like a long shot, but keep in mind that this jackpot starts at $125,000 and keeps growing until it's won.
However, Lightning Lotto offers multiple prize tiers to keep the excitement flowing:
Matching 4 of 5 Numbers + Bonus has odds of 1 in 127,125.60 and comes with a reward of $5,000.
Matching 4 of 5 Numbers has odds of 1 in 2,956.40 and can net you $250.
Matching 3 of 5 Numbers has odds of 1 in 67.19, offering a prize of $7.
Matching 2 of 5 Numbers has odds of 1 in 4.80 and provides a $2 prize.
When you consider the odds of Lightning Lotto, they're actually quite favourable compared to some other OLG lotteries. For example, the jackpot odds of 1 in 635,628 beat out the odds of winning the Lotto Max jackpot, which stands at a daunting 1 in 28,633,528. And your overall odds of winning a prize with Lotto 6/49 are 1 in 6.6, whereas Lightning Lotto has odds of 1 in 4.47.
So, even though the Lightning Lotto prizes may not reach astronomical sums like other lotteries, your chances of winning are much better. Ultimately, Lotto Lightning is a game that combines excitement and favourable odds, making it an attractive option for those seeking the thrill of winning without breaking the bank.
Lightning Lotto Payouts
Though Lightning Lotto may be relatively new, having only been established in 2020, it's been fairly generous to its players. While it's true that Lightning Lotto winners are fewer in number compared to more established OLG games, the game has a history of generous payouts, from $2 and $7 prizes to Lightning Lotto jackpots well into the hundreds of thousands of dollars.
In fact, the biggest jackpot in its history so far hit a jaw-dropping $973,540 in March 2021, and several top prizes exceeding $700,000 have been claimed. The Lightning Lotto jackpot today stands at a thrilling $508,375 and is steadily climbing, promising even more electrifying wins.
Now, if you're lucky enough to be a Lightning Lotto winner, here's how you can claim your well-deserved reward:
Prizes Under $1,000:
Visit an Authorized Retailer – Start by signing the back of your winning Lightning Lotto ticket. Then, head to your nearest authorized OLG lottery retailer.
Validation – Hand over your ticket to the retailer, who will use their terminal to validate it. If requested, be prepared to provide identification if necessary.
Celebrate the Victory – As the terminal confirms your win, you'll hear the sweet sounds of success and receive an official receipt to mark your victory.
Claim Your Winnings – Now, savour your triumph. The retailer will promptly provide your prize, whether it's cash in hand or a deposit into your credit or debit account.
Prizes of $1,000 or More: Submit a Claim Online:
Visit OLG Website – For larger prizes, those $1,000 and beyond, the online route is your path to claiming glory. Start by visiting the official OLG website.
Submit Your Claim – Ensure all your paperwork is in order, then submit your claim online. The OLG team will review it, and depending on the prize amount, they may mail you a cheque or arrange for further communication.
And there you have it, the steps to bask in the glory of your Lightning Lotto win. Remember, Lightning Lotto tickets can only be redeemed at an OLG lottery retailer or the OLG Prize Centre.
Lightning Lotto Results
The excitement of playing Lightning Lotto is undeniably thrilling, but what's equally exciting is checking those Lightning Lotto results to see if you've won. Here's your guide on where and how to keep tabs on Lightning Lotto results in Ontario.
Official OLG Website – Your first and most reliable stop for Lightning Lotto results is the official OLG website. Start by going to the official Ontario Lottery and Gaming Corporation website, and within the OLG website, look for the dedicated Lightning Lotto section. This is where you'll find the latest draw results under either the Lightning Lotto "Win Tracker" or "Past Results" tab. They're typically updated promptly after each draw, so you can get real-time information on your ticket's status.
Authorized OLG Retailers – Another way to check Lightning Lotto results is by visiting an authorized OLG lottery retailer. These trusted establishments often display winning numbers and results, allowing you to verify your ticket right there. It's a more personal touch and a chance to celebrate your win live in person.
Local News & Media – Lastly, keep an eye on local news and media outlets in Ontario. They sometimes feature Lightning Lotto winning numbers as well as the latest results for various other lottery games. While this option may not be as immediate as the OLG website, it's a good way to stay informed if you're not online.
Stories of Lightning Lotto Winners
Now, let's share some inspiring stories of Lightning Lotto winners, each with their own unique twists of fate. These Lightning Lotto winners' stories highlight the excitement, unexpected joys, and life-changing moments that this game brings to players across Ontario.
Expert Conclusion: Why Play Lightning Lotto?
In the world of Ontario lotteries, Lightning Lotto stands as a shining beacon of opportunity. Unlike many lotteries, Lightning Lotto doesn't keep you waiting for days or weeks to find out if you're a winner. With daily draws, the anticipation is constant, and every ticket carries the promise of a jackpot win, offering a unique and electrifying experience for players in Ontario.
On top of the fact that the Lightning Lotto jackpot starts at $125,000 and grows with each play, with previous jackpots climbing up to nearly $1 million, Lightning Lotto offers some of the most favourable lottery odds around.
With a 1 in 635,628 chance of hitting the jackpot and odds of 1 in 4.47 to win any prize, it combines thrilling gameplay with realistic winning opportunities.
While Lightning Lotto's jackpots may not reach the astronomical heights of some other lotteries, it delivers a unique and daily dose of excitement that's hard to find elsewhere. So, why play Lightning Lotto? Because it's the perfect blend of thrill and attainable rewards.
More info on Anthony Odiase

FAQs About Lightning Lotto
To win the Lightning Lotto jackpot, you must match all 5 of the 5 numbers drawn. Lesser prizes can be won by matching fewer numbers, with various prize tiers based on the number of matches.
To win the Lightning Lotto jackpot, you need to match all 5 of the 5 numbers drawn. However, there are smaller prizes for matching fewer numbers, making it possible to win with just 2 correct numbers.
Lightning Lotto offers a range of payouts, with the jackpot starting at $125,000 and growing with each play. Lesser prizes are available for matching fewer numbers, with varying amounts based on the specific match and prize tier.
Losing a Lightning Lotto ticket can be a tough break, as it's the only valid proof of your win. That is why it's crucial to keep your ticket safe and sign it immediately to claim any prize. If you lose your ticket, you may not be able to claim your winnings.
While Lightning Lotto is a game of chance, you can increase your chances of winning by purchasing more tickets, as each one represents another opportunity to win. Additionally, familiarize yourself with the odds and prize tiers to make informed choices.
In Canada, lottery winnings are generally not considered taxable income. This means you get to keep the full prize amount without worrying about income tax. However, it's always a good idea to consult with a tax professional for specific advice related to your winnings.
How We Verified The Information On this Page
For the accuracy of our information, we sourced data directly from official sources. See the list of references below:
5+ Years of Experience Writing Casino Reviews
Anthony Odiase is a freelance content writer. He specializes in writing reviews and articles for iGaming and online gambling sites, providing gambling tips to novices and professional gamblers in Ontario, Canada and across several countries. With vast knowledge about the Canadian gaming sector and seeing the growth of online gaming products and services, he has published several high-quality reviews.
Expert On:
Casino Reviews
Online Slots
Casino Games
More info on Anthony Odiase