Who is Chad Johnson? From Football to Boxing
It's often the case that retired professional athletes move to other sports in the hopes of meeting new challenges. One of the most striking of these moves is that of Chad Johnson, a highly decorated football player seeking new challenges through boxing.
His more than decade-long NFL career also helped him in his boxing transition since he was physically trained, mentally prepared, and determined to succeed in this new sport. If you're interested in boxing betting, matches such as Chad Johnson's have become a new hot topic, attracting both seasoned bettors and sports enthusiasts.
Keep reading if you want to learn more about Chad Johnson's transition from football to combat sports, his boxing career so far, as well as what the future holds for the veteran NFL athlete turned-boxer.
Chad Johnson: A Football Legend & 6-Time NFL Pro Bowler
Born in Miami, Florida, Chad Johnson's football career began in college when he attended two different universities, including Oregon State University. His excellent performances throughout the season led OSU to the Fiesta Bowl, where they beat Notre Dame. This college career became the stage that pushed Johnson into the spotlight and where he started his football stardom.
These performances also got Johnson a ticket to the NFL, as he was drafted with the no.36 pick by the Cincinnati Bengals. Johnson would quickly translate his college success to the professional ranks and prove that he was one of the best wide receivers in the world.
He played as a wide receiver with the Bengals for most of his NFL career before signing with the New England Patriots in 2011 and competing in Super Bowl XLVI.
In 2014, Johnson returned to the sport, signing for the CFL's Montreal Alouettes on a two-year contract, but failed to impress and was released in 2015. He also briefly competed in the Mexican football league for the Fundidores de Monterrey.
Throughout his NFL career, Chad Johnson was regarded as one of the best receivers in the league and still holds almost every Bengals receiving record. His excellent performances during the mid-2000s earned him some impressive accolades, including six Pro Bowl appearances, three First-team All-Pro appearances, and the receiving yards leader title in 2006.
After returning to the sport in 2014, he never looked the same and eventually retired in 2017. However, Johnson has participated in several projects outside of football, including boxing.
Entering the Ring: Chad Johnson's Boxing Career
On May 3, 2021, Johnson's boxing debut was announced. His first fight would be an exhibition match against Brian Maxwell as part of the undercard in the Floyd Mayweather Jr. vs. Logan Paul bout.
For those who followed Johnson's career, his transition to combat sports came as no surprise, as the NFL athlete was known to employ boxing techniques during his preseason training. He would often spar at Floyd Mayweather's gym and even trained with the boxing legend himself.
However, it wasn't Johnson himself who pursued the transition into the world of boxing. In fact, it was Mayweather who called and asked him if he wanted to be a part of the undercard for his fight against Logan Paul.
As with most things in his life, a new challenge fell into Johnson's hands, and he gladly accepted it. After all, according to the footballer himself, he always wanted a go at boxing but never had the opportunity until the call from Mayweather.
Thus, Chad Johnson began his preparation for his first boxing fight against Brian Maxwell, which would air on June 6, 2021. Despite not considering taking up a full boxing career, Johnson still took the event very seriously and trained diligently with the Charlo brothers in Houston, Texas.
As the weeks passed and his first fight approached, it was clear that Johnson looked competitive and wanted to give it his best. His goal was to avoid a knockout while also putting on a great show for the audience, making it a memorable fight.
When June 6 arrived, Chad Johnson was ready to take on Brian Maxwell for his debut fight. The bout went the distance, lasting for all four two-minute rounds. Since it was an exhibition fight, there was no official scoring, and the lack of a knockout blow meant there was no official winner.
Chad Johnson's Boxing Style & Techniques
While Chad Johnson was pretty adept in boxing, thanks to countless preseason boxing training sessions, he needed to familiarize himself with the fundamentals of the sport to remain competitive. Afterward, he aimed to incorporate his own tricks and flair into his boxing technique.
Chad Johnson fights primarily as a southpaw. He employs a wider stance with his hands down to take advantage of his long limbs and nimble footwork. This fighting stance allows him to utilize his great reactions and speed to avoid his opponent and deal massive blows. However, it does leave him wide open to powerful hits if he's not quick enough.
For someone with no professional boxing training, Johnson has a reasonable stance that fits his own fighting style. Despite that, most professional boxers, including his first opponent Maxwell, will usually employ a more traditional stance to ensure the protection of their head, body, and chin.
Training and Coaching Team
Johnson underwent very strict training for two months in order to prepare for his boxing match, working with several different coaches. While he was very fit and in shape, thanks to his days as a professional footballer, Johnson needed to improve his fighting techniques significantly.
His training included several sessions with the Charlo brothers, two excellent boxers and world champions, who helped him get the fundamentals down quickly. Additionally, it was reported that Johnson had a few training sessions with UFC veteran Jorge Masvidal.
Overall, Johnson's connection to Floyd Mayweather got him into boxing, and his training with the Charlo brothers definitely improved his boxing game tremendously in a short period. Plus, since his opponent had proper MMA training, his sessions with Jorge Masvidal definitely helped Johnson learn more about mixed martial arts.
Chad Johnson's First Professional Boxing Match
Chad Johnson's professional boxing debut was against Brian Maxwell, a current bare-knuckle and former MMA fighter. The fight took place in the Hard Rock Stadium in Miami Gardens, Florida, on June 6, 2021.
Since Johnson was born and raised in Miami, the crowd very much leaned in his favour. Many former and current NFL players and personnel also attended the fight to cheer for Johnson.
The fight began well, with Johnson holding his ground against the onslaught of punches from his opponent and delivering a few of his own. The bout continued similarly for the first three rounds, where Johnson showed how well he had prepared for his opponent.
However, around the middle of the fourth round, Johnson was hit by a big right hook from Maxwell that dropped him to the canvas. Still, he managed to get up, shake the hit off, and finish the fourth round.
Since no scoring system was in place and no knockouts occurred, the fight did not have an official winner. However, it's clear that, in the end, Maxwell got the better of Johnson, although he was very respectful towards the veteran NFL athlete, whom he considers his idol.
Chad Johnson's performance in his first fight would be considered very respectable. He managed to keep up with a professional combat sports athlete for four entire rounds and even delivered some impressive hits.
His knockdown would have been a deciding factor if proper scoring was held, but the fact that he was able to get up showed his tremendous determination and competitive spirit.
Post-Fight Reaction
After the bout concluded, both fighters were satisfied and very respectful towards each other. Johnson was very happy with his performance and regarded it as a "once-in-a-lifetime experience."
Johnson's initial goal was to remain competitive throughout the fight and avoid a knockout. Despite suffering a serious knockdown, the former NFL player stood his ground better than most fans and critics expected. In the end, Johnson's debut boxing fight was well-received by both the press and fans of the sport.
Regarding the future, Johnson was clear that his aim was not to pursue a full boxing career but instead take the opportunity to try out something he had always dreamed of. While it's not impossible to see him in another exhibition fight in the future, it's not likely for Johnson to move on to boxing full-time.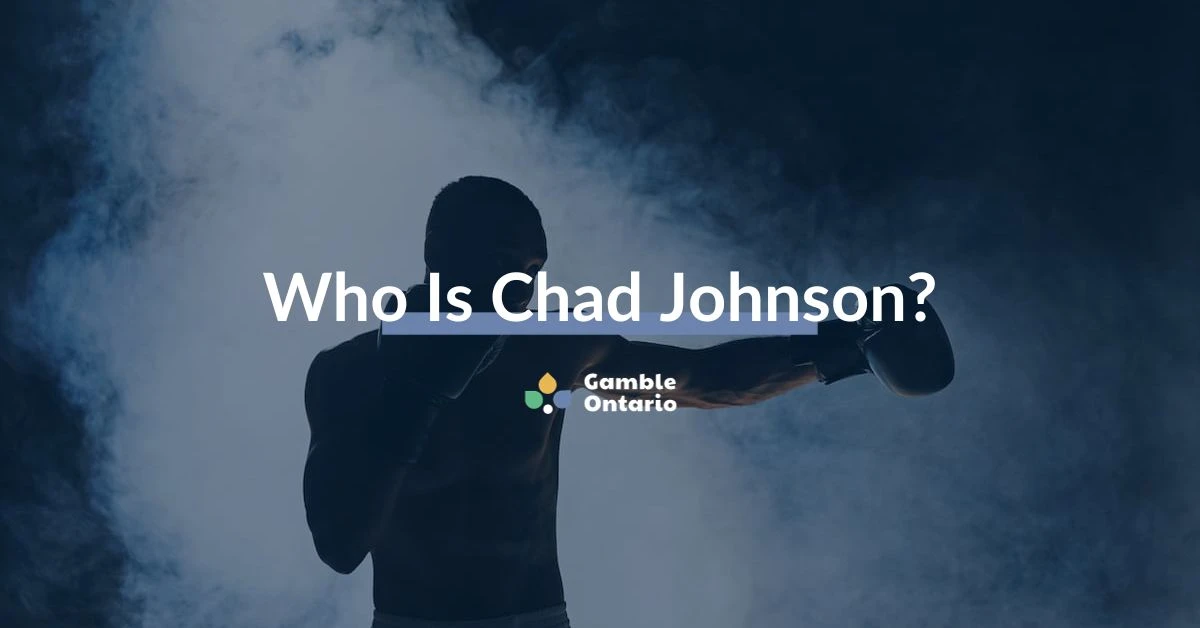 The Media's Coverage of Chad Johnson's Boxing Career
When the news broke out that Chad Johnson would compete in the undercard of the Mayweather vs. Paul fight, both the media and the public were surprised. Some believed that Johnson was just "riding the wave" of celebrities making their boxing debut, while others were curious how the 43-year-old retired athlete would fare against a professional fighter.
During the build-up to the fight, every major sports news outlet was all over Johnson and his transition to boxing. There were tons of articles about the upcoming bout and several interviews with Johnson himself. In these interviews, Johnson documented his progress and stated his intentions to be competitive in the fight.
Social media was also a very big part of the promotion of Johnson's fight. After all, Johnson is very active on social media and shares posts and photos from his training very frequently. Plus, several sports celebrities were buzzing about Johnson's upcoming boxing debut.
Critics and Controversies
However, not all media coverage of Chad Johnson's transition into the boxing world was supportive. Some parties were particularly vocal about how Johnson was just doing this to gain attention.
On the other hand, Johnson is very outspoken and sometimes confrontational. However, despite all those traits, he didn't let the critics get to him and instead focused on his training. Additionally, Johnson hasn't had any serious conflicts with other boxing athletes. He treated his first opponent, Brian Maxwell, with respect and had an honourable and enjoyable first fight.
Even though his transition was met with skepticism, after the fight concluded, both the media and the public were unexpectedly pleased with Johnson's performance. Most people agreed that Johnson held his ground well and was very competitive while putting on an enjoyable show for the audience.
Several athletes, including some of his former teammates, came to see him fight and were pleasantly surprised. Not to mention that famous athletes, such as basketball star LeBron James, praised Johnson for his excellent fight.
Overall, the impact of Chad Johnson's transition to boxing can only be described in a positive light, as Johnson is a famous athlete who advertises the sport well. Plus, being 43 years old at the time of his debut could encourage even more people in that age group to try out boxing in the future.
The Future of Chad Johnson in Boxing
Speaking of the future, many fans are wondering who Chad Johnson will fight next. Unfortunately, as Johnson himself has stated, he's not looking to pursue a boxing career, and the fight against Maxwell was just an opportunity for him to tick it off his bucket list.
While this may disappoint some of his supporters, there's still hope for a potential return. After all, his debut in the sport came at a random time, thanks to a phone call from Floyd Mayweather. So, it's not that unlikely to see Johnson boxing again in the future.
Who could he fight? The options are countless, ranging from other celebrities to even professional fighters. Plus, if he continues to train diligently, he may even be able to overcome his next opponent.
Boxing Expert's View on Chad Jonhson's Boxing Career
Chad Johnson's transition to boxing was a special event that would change the sport for the better. Will we see him fighting again? We wouldn't rule it out. However, we also wouldn't expect him to become a full-time professional boxer.
Still, one thing's for certain: Chad Johnson set a great example that just because an athlete retires from one sport, it doesn't mean he can't excel in another.
FAQs About Chad Johnson
Chad Johnson, formerly known as Chad Ochocinco, is a retired NFL athlete who made his boxing debut in 2021 against professional boxer and MMA fighter Brian Maxwell. Since the fight was an exhibition bout and no knockout occurred, there was no official winner.
Chad Johnson was always a fan of boxing and employed boxing training schemes throughout his preseason preparation. His love for the sport inspired him to accept the challenge to fight Brian Maxwell in the Floyd Mayweather Jr. vs. Logan Paul undercard. Plus, as Mayweather's manager Leonard Ellerbe disclosed, the potential one-million contract definitely helped sway the former athlete.
Since his boxing debut in 2021, Chad Johnson hasn't competed in an official boxing match. Instead, the retired athlete has pursued several side projects, including becoming a reality TV star in the TV show "Selling Tampa," which premiered on Netflix in late 2021. "Ocho" is also an athletics consultant and advisor for Florida A&M University.
In the world of boxing, most fighters sign lucrative contracts for each boxing match, and the same holds true for celebrities like Chad Johnson, who enter the boxing ring. According to reports from the manager of Floyd Mayweather, Johnson was set to sign a contract for $1 million for his fight against Brian Maxwell.
Since Chad Johnson participated in a single exhibition match, he has zero wins and losses for his boxing record. His opponent, Brian Maxwell, had a 0-3 record in bare-knuckle fighting and a 0-1 record in standard boxing at the time.
Chad Johnson has only boxed against one opponent, Brian Maxwell, as part of the undercard in the Mayweather vs. Paul fight on June 6, 2021. While Maxwell was by no means a notable boxer, he was still a professional in the sport for many years, which made him a noteworthy opponent for Johnson.
Despite his outspoken and controversial character, Chad Johnson wasn't particularly confrontational to the criticism about his boxing debut. Instead, he focused on his training and stated his intention to be competitive and provide a good show in the fight.
Check Our Extensive Boxing and Betting Guides
Get the upper hand by diving into our up-to-date boxing betting guides and trending discussions. Never miss out on any action!
5+ Years of Experience in NBA and NHL Betting
Rowan is a sports betting journalist with an established presence in the sports media industry through his thought-invoking coverage and commentary surrounding major leagues like the NBA, NFL, and NCAA. While Rowan specializes in NBA, NFL, and NCAA college sports coverage, he consistently follows and reports on every major sport in North America.
Expert On:
NHL Betting
NBA Betting
Sports Betting Odds
More info on Rowan Fisher-Shotton

Facts checked by Eamon Doggett