Who Is KSI: From YouTube Sensation to Boxing Contender
KSI (full name is Olajide Olayinka Williams Olatunji), is one of the most popular people on the planet, especially with the younger generation. Across his YouTube, Instagram, and other social media accounts, KSI has over 50 million followers. He has 24.2 million followers on his main YouTube account alone.
YouTube is where KSI first became famous, but now he's a musician, entrepreneur, and, most importantly for us, KSI is also a boxer.
KSI started off the recent craze of YouTube celebrity boxing events with a fight against fellow YouTuber Joe Weller in 2018. Since then, with four exhibition fights and a professional debut against Logan Paul, KSI has continued to draw attention in the boxing betting community.
He now owns Misfits Boxing, a boxing promotion company, further cementing his influence in the sport.
Here's everything you need to know about the YouTube-star-turned-boxer before his big fight.
Check out below the highlights and knockouts from all KSI fights.
Early Years of KSI's Boxing Career
Even though KSI is the one who deserves credit for kicking off the recent trend of YouTuber fighters, we really should be giving Joe Weller a lot of the credit. Joe Wellers' amateur fight against the British YouTuber Malfoy sparked a beef between KSI and Joe Weller that resulted in KSI's first-ever fight.
KSI demanded that he be Weller's next opponent and even dropped a diss track about Weller on his YouTube account for his millions of subscribers. The two came face-to-face at the 2017 Upload event in the United Kingdom, where both KSI and Weller crashed each other's panels. By the end of the weekend, the YouTubers had announced a future fight.
It is impossible to say if KSI was actually interested in becoming a boxer prior to Joe Weller getting into the boxing scene or if he was just jumping on a growing trend. Either way, KSI's boxing career has fundamentally changed the current boxing landscape. Now, all you need is a certain level of fame to get into the ring. Your skill level does not matter. It certainly did not for KSI when he made his debut against Weller.
KSI's boxing debut saw KSI looking very much like an amateur fighter. It ultimately ended up not mattering. Even though Weller was slightly more experienced, KSI's superior height, weight, and reach saw him easily take down Weller in just three rounds. This was the start of a massive trend across the boxing world that has seen celebrities get in the ring.
KSI's Boxing Career
After starting off as an amateur, KSI has started to take his boxing career much more seriously. He's trained with professional boxers and added legendary boxing figures, like trainer and cutman Stitch Duran, to his team. Being surrounded by these professionals means KSI trains for his fights just like any other professional fighter, and this has resulted in some rapid improvement.
KSI credits this training for helping him stay in shape. When he was preparing for his "2 Fights, One Night" event against Luis Alcaraz Pineda and FaZe Temperrr, KSI lost over 30 pounds.
KSI has also incorporated his training and boxing career into his videos and social media presence. He regularly posts videos of his training sessions and promotes his fights on his various social media accounts. Additionally, KSI has teamed with big brands to grow the sport of boxing through his social media platforms.
DAZN is perhaps KSI's biggest partner in the boxing world. DAZN and KSI first linked up when DAZN was a broadcaster for KSI's rematch against Logan Paul. Since then, DAZN has broadcast all of KSI's fights, and the company is the principal sponsor of KSI's Misfits boxing company.
This kit 👌🏿 pic.twitter.com/Zmu8zC2MXf

— ksi (@KSI) September 11, 2023
KSI's Success in Boxing
KSI has made a huge impact on the boxing scene, but he really has not been at it that long. KSI's first fight against Joe Weller was just five years ago, in 2018. In those five years since, KSI has fought in four amateur fights as well as a professional match against Logan Paul. Two of these exhibition matches were under KSI's Misfits label.
Part of the reason KSI's fought in so few fights is that he's been very selective with his opponents. He notably turned down the chance to fight people like Joe Sugg, claiming they would be a "downgrade" following his first fight against Logan Paul. The intrigue around KSI's boxing career has also piqued the interest of sports bettors, making his matches a hot topic in boxing betting circles.
After beating so many YouTubers, KSI's sights are on actual boxers and establishing himself in the boxing scene as a boxer, not just a YouTube boxer. KSI has done this by previously fighting Mexican professional boxer Luis Alcaraz Pineda. KSI will do it again when he fights Joe Fournier, who was once a professional boxer before retiring due to a persistent hand injury.
We expect that KSI will keep looking further up the chain toward more established boxing names. With that being said, KSI's fight against Pineda only came about because YouTuber Alex Wassabi pulled out of the fight with a concussion, and Joe Fournier is more of an entertainer now than a boxer, so KSI's next opponent could very easily be another entertainer and not a boxer.
KSI's Match Against Logan Paul
KSI's first fight against Joe Weller might not have been the most high-profile of bouts, but his second would be against one of the biggest names in social media. KSI's second match was against the one and only Logan Paul. This fight was an amateur bout that ended in a draw after a full six rounds. Like many fights that end in a draw, there was a rematch. However, this rematch was on a much bigger stage.
The second fight was in front of 12,000 people at the Staples Center in Los Angeles. It was the biggest boxing event in years, with numerous celebrities in attendance, such as Rick Ross, Justin Beiber, and Iron Mike Tyson.
Another aspect of this fight that made it special was that it was a professional bout. Prior to the fight, both fighters received professional certification from the California State Athletic Commission.
With the stage set, both fighters had to deliver. This is exactly what KSI did. KSI came out swinging, literally, and put Jake Paul on the back foot for much of the match. Early on, Paul looked like he was out of his depth. If KSI was a more powerful puncher, he very easily could have knocked out Paul due to the sheer number of dangerous punches KSI was landing.
Logan Paul found his footing after the third round and started to take advantage of a tiring KSI. Admittedly, though, it was not pretty. Paul threw numerous illegal punches, and both fighters lost their sharpness as the fight went on. This was plainly evident in the last round of the fight, where both fighters swung crazily, going for a conclusive knockout blow. However, no knockout blow would come, and it would go to the judges.
In a split decision, the judges awarded a victory to KSI, giving KSI his first professional win as a boxer and starting Logan Paul's career off with an L.
Even though it was just his second fight, this fight is still arguably the biggest of KSI's career. Logan Paul is still the most famous opposition KSI has fought to date. Additionally, Paul has become an impressive boxer in his own right, sparking even more interest in celebrity boxing events like the ones KSI participates in.
Also, KSI's huge name got even bigger with this fight since it introduced him to a whole new market in the US. He might have been well-known in the US online with younger audiences, but this fight put him on the radar of tons of Americans who had never heard of him before.
The most important impact of the KSI vs. Logan Paul II fight was that it served as a proof of concept for these big celebrity boxing events. According to the fight's promoters, the fight earned over 2 million pay-per-view buys, and an estimated 1.5 million people watched illegally on sites like Twitch. KSI vs. Paul showed there was an interest in these kinds of fights, which is why we continue to see more and more of them to this day.
Criticism and Controversy
Like many boxers (and YouTubers), KSI is not one to shy away from controversy. Many have criticized KSI for getting involved in boxing at all. People say that he is not a boxer and that he should focus on putting out more singles and YouTube videos instead of boxing.
This opinion has become slightly less popular as more and more YouTubers get into the boxing game, but it is still a widely held belief among boxing purists that is unlikely to change any time soon.
For the most part, KSI has taken this criticism on the chin and not addressed these critics specifically. He has proved to be much more interested in growing his boxing career by whatever means necessary and ignoring his haters.
KSI's Impact on Boxing
Despite the criticism, KSI's impact on boxing is undoubtedly a positive one. The sport is more popular than it has been in years, thanks to KSI and other YouTubers bringing attention to the sport. The attention is very real as well. The pay-per-view numbers and sold-out venues, like the Staples Center, do not lie.
KSI specifically does a lot outside of the ring to bring attention to boxing as well. As we have already discussed, KSI shares videos of his training sessions across his social media accounts. These videos can not only inspire his millions of subscribers to get involved in boxing for themselves, but they also put advice from world-class boxing trainers out on the internet for everyone to learn from.
Admittedly, YouTubers like KSI and Logan Paul are the biggest names in boxing right now.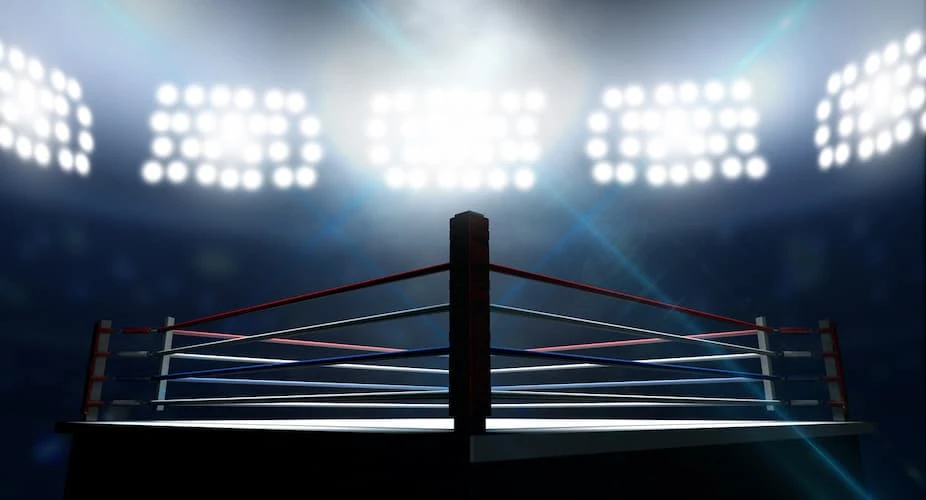 KSI and the Entertainment Industry
KSI's impact on entertainment is huge and wide-ranging. KSI started out as a pioneering YouTuber who created a model for many to follow, which resulted in the careers of many young YouTubers, such as many members of his group, The Sidemen. KSI also was pioneering in his growth from a YouTuber to a musician, businessman, and boxer.
As it relates to boxing specifically, KSI is almost single-handedly responsible for changing the connotations of celebrity boxing. Previously, celebrities would turn to exhibition boxing events as a quick cash grab when their status as a celebrity was well on the way down.
Now, not only is boxing a perfectly acceptable thing for a celebrity to do, but it is also a legitimate profession for some of these fighters. People like KSI and Logan Paul are not just YouTubers who got in the ring once for the spectacle of it. They are actual boxers who happen to be YouTubers as well.
Do not get us wrong, there are still plenty of celebrity boxers of the like we are used to, meaning celebrities fighting purely for the spectacle of it. However, now, these kinds of fights are not the norm but merely undercard events, if anything.
Outside of boxing, KSI is also influential with his philanthropic efforts. KSI regularly participates in charity streams and soccer matches that have raised hundreds of thousands of dollars for charities around the world. These events were groundbreaking when he started them, but now they are some of the biggest events of the year that continue to grow.
KSI's Future in Boxing
From the outside, KSI is very committed to his boxing career, so we will likely see him involved in more fights after the Fournier matchup, but we would not be surprised to see KSI's impact be biggest with his Misfits promotion company.
KSI is already a part of a large group of YouTubers by way of his involvement in the British group The Sidemen. KSI has also collaborated with many YouTubers and celebrities outside of this group. He could very easily leverage these relationships into future fights for both himself and his label. In fact, this is something KSI has already done. The undercards of his fights regularly contain other celebrities, such as the undercard in his fight with FaZe Temperrr where DJ Tom Zanetti and rapper Swarmz had fights.
As of now, these celebrity fights make up the vast majority of fights under the Misfits Boxing label and their series of events with DAZN. However, with the infrastructure he already has in place, KSI could very easily take a leap into the "more serious" parts of the boxing scene and become an actual promoter of professional fighters.
Conclusion: Boxing Expert's View on KSI's Career
KSI's popularity, especially with young British fighters, would make him a very attractive option for aspiring fighters. His unique approach to promotion using social media also makes KSI an attractive option. Whether KSI actually goes this route is obviously still to be determined, but the potential for growth is sky-high. We expect KSI to change the boxing game no matter what he does in the future.
FAQs About KSI
KSI is a YouTuber, boxer, musician, and entrepreneur. He broke onto the scene with FIFA YouTube videos and then started producing music and fighting fellow YouTubers in the ring.
KIS got into boxing after a beef with fellow YouTuber Joe Weller. Weller had already fought in an amateur fight against another YouTuber. KSI nominated himself as Weller's next opponent. Within a few months, they were in the ring, and KSI's boxing career started.
KSI is probably a better boxer than a lot of amateurs and low-level professionals. However, KSI's skill level is well below that of high-level professional boxers.
KSI's first fight against KSI was an amateur match that ended in a draw after six rounds on a majority judges' decision. The rematch was at the Staples Center in Los Angeles. It was both fighters' professional debuts. KSI won on a split judges' decision after six rounds. KSI is undefeated against Logan Paul.
KSI has fought against fellow entertainers Joe Weller, Logan Paul (twice), FaZe Temperrr, Swarmz, and against professional boxer Luis Alcaraz Pineda.
KSI trains just like any professional fighter. He spends months in the gym ahead of his fights, working with world-class trainers. He often spars against pros and former pros.
KSI has been involved in numerous controversies. The biggest of which is the question of if he is a boxer at all. Some long-time boxing fans see KSI's entry into the sport as a bit out of place and not really in line with what they think boxing is all about.
KSI has reignited the public's interest in celebrity boxing. Now, any celebrity can potentially end up in the ring fighting against another celebrity.
Read More In-Depth Guides on Boxing
Stay ahead of the game! Check out our latest boxing betting guides and trending topics to become the ultimate fan. Don't miss a punch!
5+ Years of Experience in NBA and NHL Betting
Rowan is a sports betting journalist with an established presence in the sports media industry through his thought-invoking coverage and commentary surrounding major leagues like the NBA, NFL, and NCAA. While Rowan specializes in NBA, NFL, and NCAA college sports coverage, he consistently follows and reports on every major sport in North America.
Expert On:
NHL Betting
NBA Betting
Sports Betting Odds
More info on Rowan Fisher-Shotton

Facts checked by Eamon Doggett