Ugga Bugga Slot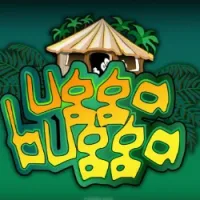 UGGA BUGGA
★
★
★
★
★
4.225
Play Responsibly
This rating score is calculated by our gambling experts according to our rating guidelines to provide honest and unbiased reviews.
Made by Playtech
OUR RATINGS
Game Experience
Slot Features
Rating
RTP
We only recommend operators licensed and regulated by the Alcohol and Gaming Commission of Ontario (AGCO) and operate under an agreement with iGaming Ontario (iGO). They are presented to you as they have passed Gambleontario.ca evaluation criteria according to our editorial principles. You must be +19 to participate. T&Cs apply; Proceed to the operator sites to read before taking any action. Play Responsibly.
Try Ugga Bugga For Free – Demo Play
Overview of the Ugga Bugga Slot Game
Released by Playtech in 2013, Ugga Bugga is a true classic of the online slots genre. The graphics, sounds, and gameplay may seem limited compared to the blockbuster games of more recent times. But there are good reasons why this slot remains as popular as it ever was.
Its main feature is undoubtedly the staggering Return To Player rate of 99.07%, which is unrivalled by any other online slot game. However, as you'll discover in this article which reviews Ugga Bugga in detail, there are several other unique elements to this jungle-themed release.
▼
Why Play Ugga Bugga?
One of the key factors when assessing which slot games to play concerns the payout rate, or "Return To Player." Without going into too much detail, the bigger the percentage, the better your chance of banking long-term winnings. And with a simply astonishing RTP of 99.07%, Ugga Bugga is unrivalled in this area. Another reason why this Playtech title remains a crowd favourite is its unique layout. Innovative reel grids are not unusual in the modern world of online slots, but this particular game offers ten individual sets of 3×1 reels, a novel slot machine format today, let alone back in 2013!
One of the highest payouts ever seen in an online slot

Distinctive format is quite rare

Relatively simple graphics and sounds offer a nostalgic experience

Low volatility casino game ensures a steady stream of wins
No progressive jackpot

Maximum payout of 1,000x is on the low side
How to Play The Ugga Bugga Slot Game?
Okay, it's time to dive into the details of this classic video slot from industry giants Playtech. In the following section, you'll learn everything you need to know in order to start placing bets on Ugga Bugga.
Theme, Design, and Soundtrack
Upon loading the slot, you're immediately presented with a wooden frame surrounded by overgrown vines. In the background is an untamed mass of trees and other vegetation, while you hear the sound of tropical birds over a rhythmic, tribal score. It's clear that we are deep in an African jungle.
These days, it's not uncommon for slots to shun the now standard 5×3 grid. Innovative mechanics like Cluster Pays and Infinity Reels have changed the world of slot machine gaming for the better. But Ugga Bugga was pushing the boundaries as long ago as 2013, with its highly unusual structure. The wooden grid contains an unorthodox set of ten individual rows, each containing three reels on a single line.
Betting and Prizes
Below the grid of reels are five wooden signs, which are as follows from left to right:
Paytable
Coins Amount
Bet Max
Spin
Coins Value
Click on the first of these to bring up the game's paytable. This outlines what you'll receive for successfully matching each potential symbol combination in Ugga Bugga. The remaining four signs control how you actually bet on the slot. First, you must determine the number of coins you want to play, which ranges from 1 to 5. Then you can alter the value of these coins from 0.01 up to 1. This makes for a minimum bet limit of C$0.01 and a ceiling of C$5. You can quickly select the latter by tapping the "Bet Max" sign.
When staking the highest possible amount, the potential maximum payout is 1,000x your line bet. However, any value below the upper limit means a top prize of just 250x. So keep this in mind if you're shooting for the big one. Tap the "Spin" sign once you're happy with your bet size to play your first game.
Symbols
The symbols found on the reels of Ugga Bugga are in keeping with the overall African jungle theme. So don't, for example, expect to see fruit symbols like the cherries, grapes and lemons of old-school slots. Instead, you'll find jungle drums, tribal masks, bowls of traditional food and other such symbols.
Of all the symbols in Ugga Bugga, the Wild is the most valuable. Depicted as an idol which ancient tribes might have worshipped, landing three of these will earn you the top prize of 1,000x. Next up, in descending order of value, you have the black tribal mask (125x) followed by red (100x) and orange (75x). Hitting a combination of any three different coloured masks also secures you a smaller prize of 25x.
Next come the jungle drums, with the black being most valuable at 50x for three. The red drum is worth 35x, followed by the unpainted drum at 20x. Like the masks, any three random colours net you a lower return of 10x. Other less valuable symbols include different-style huts and houses, plus the food bowls and tribal warrior mentioned above.
Mobile
Don't let the age of Ugga Bugga fool you into thinking it's some kind of outdated relic using archaic software. It's possible to enjoy this classic game from the Playtech collection on modern smartphone and tablet devices via your favourite casino apps.
If you prefer to play in a mobile browser rather than downloading a native app, that's an option too. Simply select one of the best casinos in Ontario, Canada, from those named on this page, create an account and let the fun begin!
RTP and Volatility of Ugga Bugga Slot
The headline feature of Ugga Bugga is most definitely the Return To Player rate of 99.07%. But the low volatility is a feature that is sometimes overlooked. If you're unfamiliar with these terms, the volatility – sometimes called variance – determines how frequently a game pays out. Because Ugga Bugga is not very volatile, you won't have to wait too long to collect a prize. However, it's crucial to note that these returns will be smaller than the average slot. You will win a lot of low-value amounts along the way, with the bigger rewards taking their time to appear. This makes the game particularly suitable for new players or those slots veterans who get frustrated easily. Of course, it goes without saying that the game's unprecedented RTP rate is good for literally every type of player!
Bonus Features of Ugga Bugga Slot Game
In the next segment of our Ugga Bugga slot review, we'll learn more about the game's special features.
Special Symbols
There is only one special symbol of note in Ugga Bugga: the Wild. You'll immediately recognize this one, as it depicts a tribal icon with the word "Wild" in bright red text. Landing three wilds on any line instantly pays the top prize of 1,000x if you're playing the maximum bet size. In most online slot machine games, there is some kind of spins bonus round, usually triggered by scatter symbols. However, Ugga Bugga possesses neither scatters nor a bonus spins game. But don't let that deter you since this slot is packed with excitement.
Hold Feature
An interesting mechanic found in Ugga Bugga is the Hold option. Upon hitting the "Spin" button, you'll find that only the bottom-left row is activated at first. Once the three reels come to rest, you'll have a chance to hold any of the chosen symbols. If you do, those selected will appear on all nine of the other lines once you respin. This is a great way to rack up big wins if you can hold powerful symbols such as the Wild. What's more, the game will automatically recommend what to hold to help you out. Again, this is entirely optional, but we recommend sticking with it, especially if you're new to the game.
Tips & Strategies for Winning on the Ugga Bugga Slot Machine
Like all slot machines, Ugga Bugga is powered by a random number generator. As such, winning and losing on every single spin is equally possible. There is no predictability to the game, which removes the possibility of bringing skill into the equation. However, while there may not be a way to ensure a guaranteed profit, you can still employ some tactics. The best advice is to practise in free-play mode first before gambling with real cash. That way, you can learn the many different slot features, symbol combinations and bonus game mechanics in a risk-free environment. Most of the top wagering sites, including the casinos found on this page, offer such a feature.
Remember that you can only win a top payout of 250x your line bet unless you bet the maximum stake. But if you do, it rises to a much healthier 1,000x. The game's high RTP and low volatility mean your chances of securing small wins are good. So the best playing strategy is to set a small and realistic target amount and walk away when reaching your goal. Remember to gamble responsibly, and that chasing losses statistically won't turn out to be successful.
Conclusion: Do We Recommend Playing Ugga Bugga?
Ugga Bugga may be more than a decade old, which in technological terms is positively ancient. But the game's incredible RTP rate, coupled with its unique grid of reels and unusual Hold feature, keep players returning regularly. Besides, the game is perfectly compatible with modern Apple and Android devices. If you're yet to experience this one-of-a-kind title, we highly recommend giving it a try. All you need to do to get started is pick a top-rated slots site featured on this page. You can try it first in demonstration mode before progressing to real money play whenever you're ready.
FAQs — Players' Questions About Ugga Bugga Slot Machine
Most of our readers have played Ugga Bugga but still have some questions. Our mission is to offer accurate and well-rounded answers!
Simply fund your casino account, find Ugga Bugga in the lobby, choose your wager size and spin the reels! To win prizes, you'll need to drop three matching symbols onto a payline. The payout of each set varies according to the slot's paytable. Learn more about the rules in this guide.
It's possible to win a maximum payout of 1,000x for your line bet. At most online casinos, the highest stakes bet limit is C$5, meaning a top payout of C$5,000. There are no progressive or fixed jackpots available in Ugga Bugga.
Ugga Bugga has 10 fixed paylines, or "ways to win," in total. You can bet from as little as C$0.01 per line to a maximum of C$5.
There are two distinguishing elements of Ugga Bugga. The first is visual since the game has an unconventional layout, boasting ten sets of 3×1 reels. Secondly, few titles can come close to this slot's massive payout rate.
Ugga Bugga has an enormous RTP of 99.07% and a low volatility level.
Although hundreds of casino sites offer the Ugga Bugga slot by Playtech, we've listed the best ones on this page. Our expert team has scrutinized each to ensure they offer fair games, the latest security features and generous player experience
Check Our Selection of Most-Played Slots
Casino Industry Expert - 15+ Years of Experience
Dominic is an experienced gambling industry professional of well over a decade across a variety of operational and product roles. He has launched retail sportsbooks and online wagering sites for gaming giants across Africa and Southeast Asia. Much of his content focuses on the North American iGaming scene, specifically the newly licensed Ontarian market, including casino & sportsbook reviews and local gambling laws.
Expert On:
Casino Reviews
Online Slots
Casino Games
More info on Dominic Field